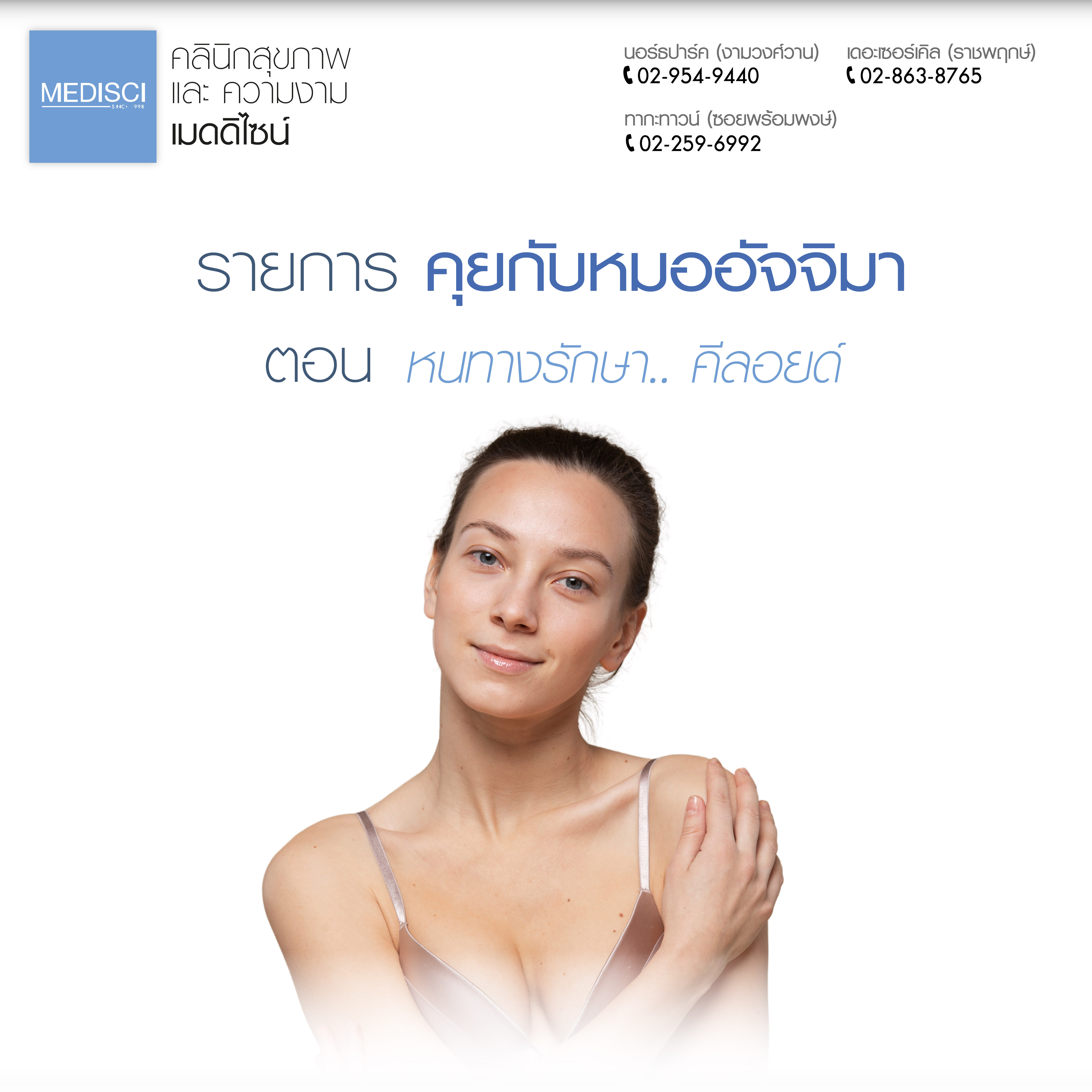 The problem of "keloid scars" is often found, which is caused by abnormal wound regeneration. The body produces collagen that bulges more than usual. Causing a bulge outside the edge of the original wound that should have been In most cases, there is pain, itching, burning or irritation around the wound often. If this type of wound is scratched wearing clothes that are too tight or with frequent sarcasm It will result in the keloid scar expanding.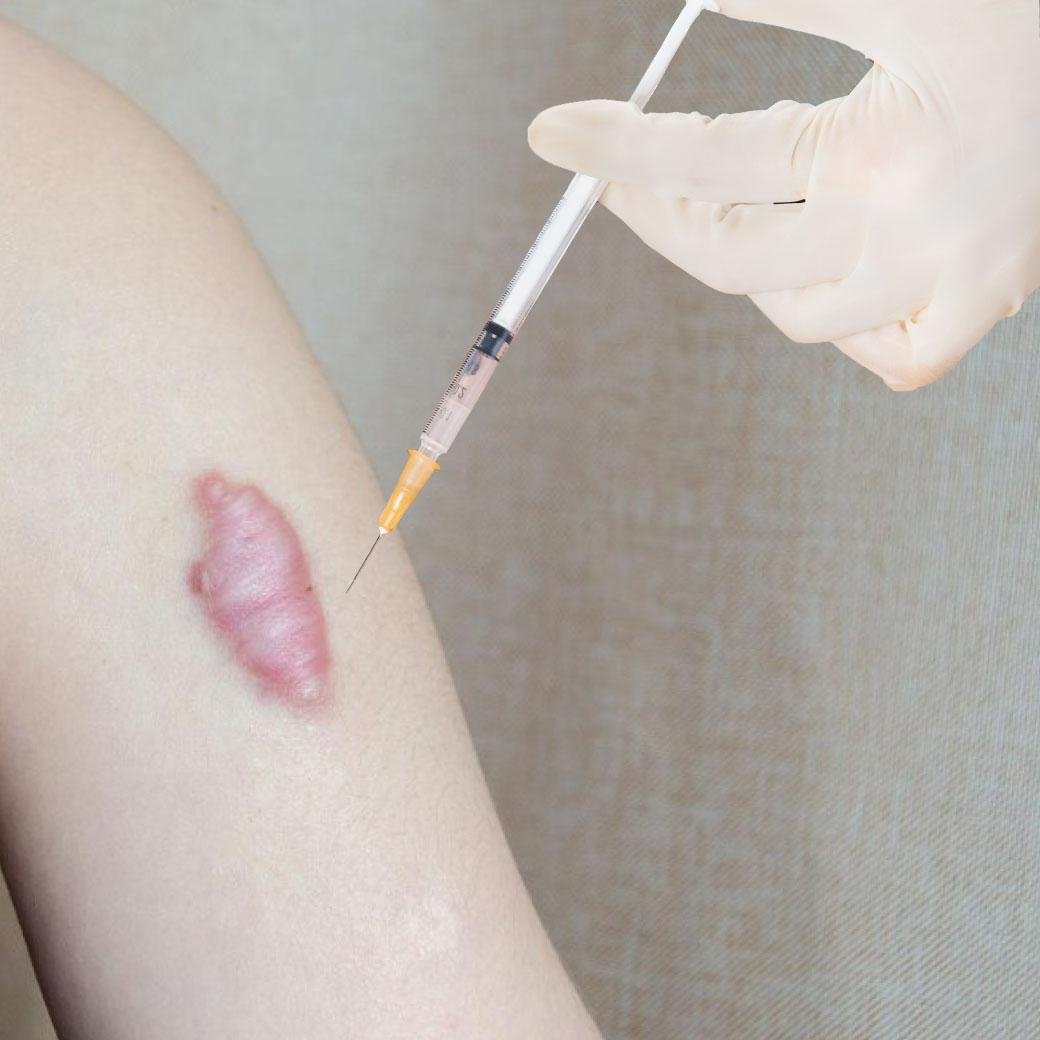 What is Keloid
---
Treatment of "keloid scars" can be done in many ways. starting from the injection of steroids to reduce abnormal collagen production Or the use of Botulinum Toxin, known as "Botox", can be used to treat keloid scars with quite good results. In addition to the injection Keloid scars can also be treated with surgery. In which the surgical treatment of keloids must be done by a specialist doctor only. because it requires very high caution in surgery
Otherwise, it may make the wound bigger than before by keloid scar surgery may be used in conjunction with "Growth Factor", irradiation, laser or in combination with silicone, both in the form of a paste and a patch. In the case of patients with burns Extensive burns I will use a band. or put on the armband in order not to cause keloid scars and in the present There is also a new technology Which is a plasma technology (Plasma Effect), which is another one that should be used for treatment in the future.
The Cause of Keloid Scars
---
Keloid scars are caused by excessive tissue growth that appears as thick bumps in the area. that used to be different wounds It will occur after the wound has healed. It is very common in both women and men. From children to the elderly, although it does not cause any harm, it may cause pain, itching, irritation or affect the beauty.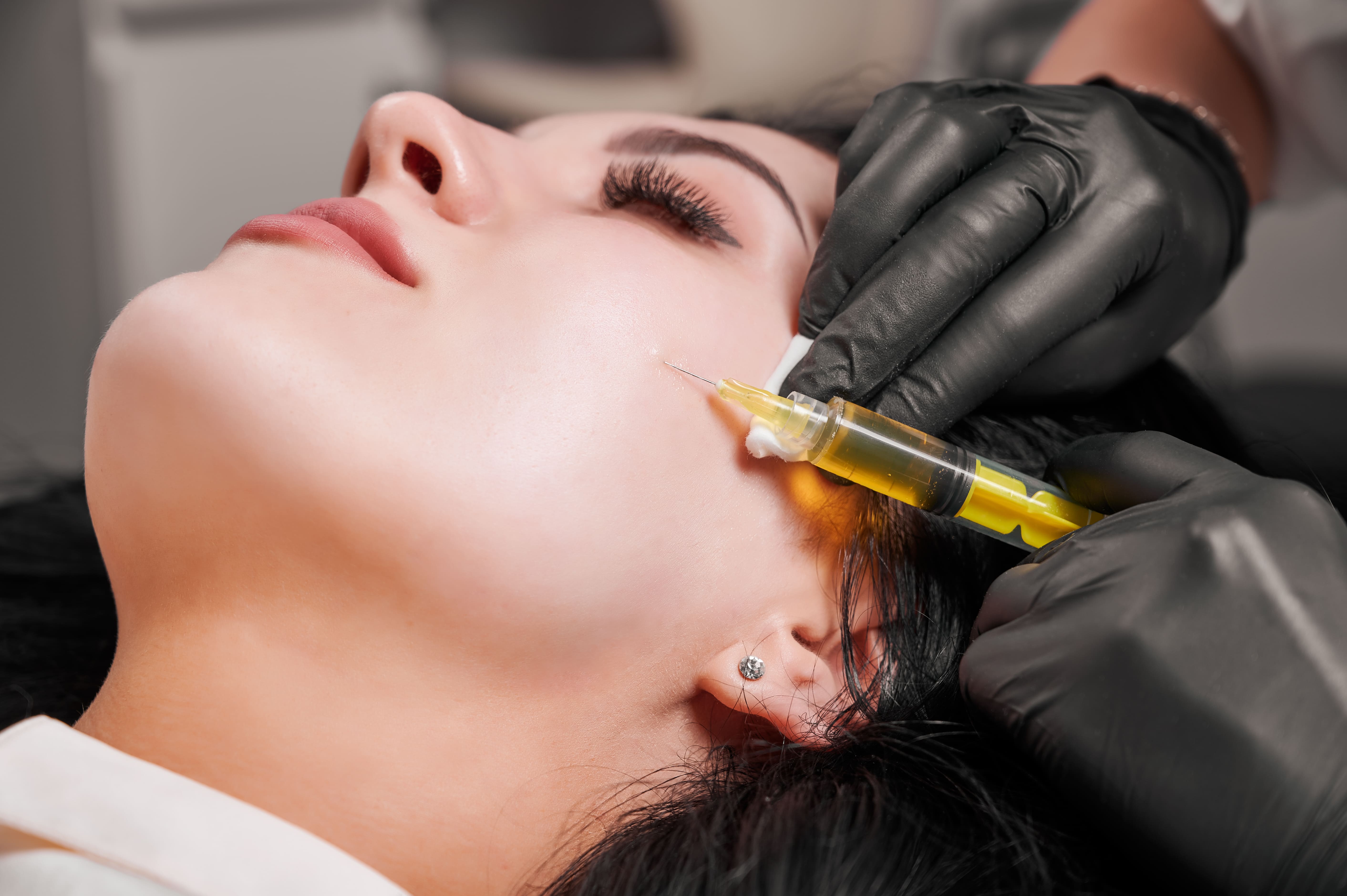 The Treatment
---
Treatment of "keloid scars" can be done in many ways, starting from
Steroid injections to reduce abnormal collagen production
The use of Botulinum Toxin, known as "Botox", can be used to treat keloid scars with quite good results. In addition to the injection Keloid scars can also be treated with surgery
Surgery must be performed by a medical professional only, because it requires very high caution Otherwise, it may make the wound bigger than before. by keloid scar surgery May be used in conjunction with growth factors, irradiation, lasers, or in combination with silicone, both topical and patch
Armbands and Bandages: in the case of patients with burns Extensive burns I will use a band. or put on the armband in order not to cause keloid scars
Plasma Effect technology is another one that should be used for treatment in the future


It can be seen that the "Treatment of keloid scars" There are many methods. If you have onset or starting to have keloid scars and want to heal It is advisable to consult a medical professional. to plan treatment from the early stages to make treatment easier and takes less time than treatment when it's a lot
---