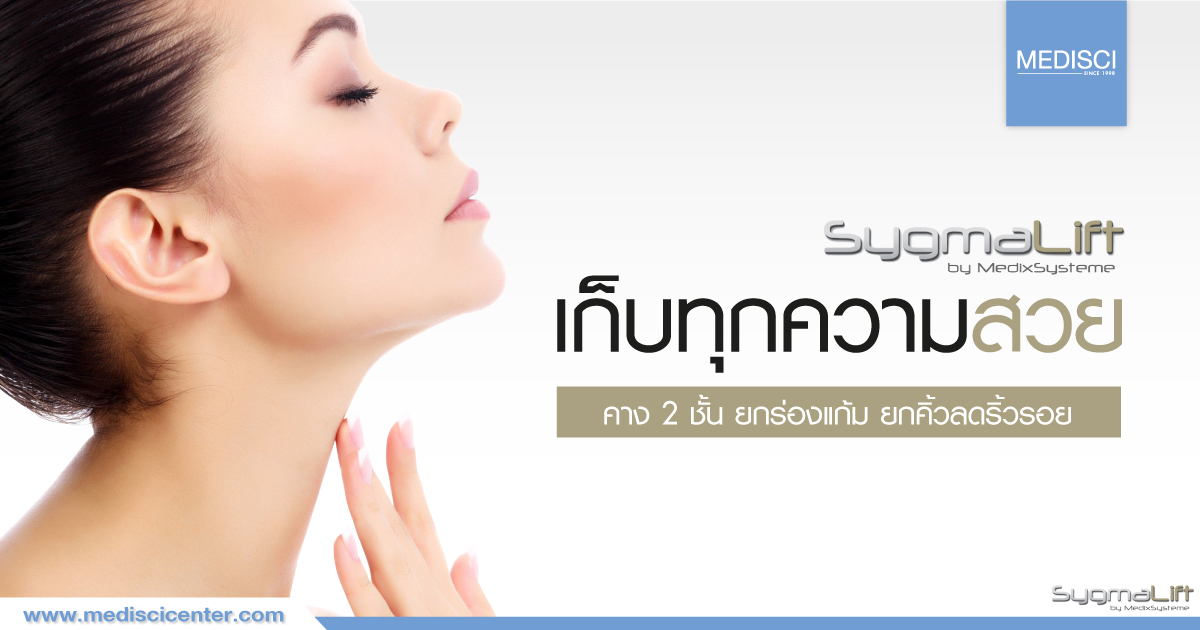 A medical tool exceptionally uses for removing a double chin, lifting nasolabial folds, eyebrows and facial skin, reducing wrinkles around forehead and eyes, and esthetically reshaping face and mouth as well. Three combining technologies including HIFU (High Intensity Focusing Ultrasound) Lines Fractionated beam, Tri Mircro Focal Ultrasound, and Cold Laser will give you a stunning result since the first treatment without any pain, surgery, rehabilitation, or wound. The treatment is also very safe due to professional physician control.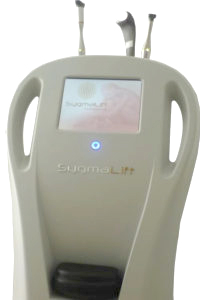 Principle
SygmaLift is a combination of three technologies as follows:
HIFU (High Intensity Focusing Ultrasound) Lines Fractionated beam emits high intensity ultrasonic wave with a frequency of 1.3 MHz and a depth of 3, 3.5, 4, 4.5, and 5 mm. The energy is dots forming many lines with a length of 10 mm.
A temperature above 40 °C will produced. Each emission provides energy for 1,000 times per minute in 0.1 to 1 second. This process will stimulate dermis collagen rearrangement, activate fibroblasts to produce more collagen and elastin fibers, and dissolves subcutaneous fat. The treatment is useful for mid and lower face lift especially cheek and double chin, and it can reshape your face as well. Since the energy can rapidly penetrate to subcutaneous layer, nerve in skin layer cannot sensitize that changes causing no pain during the treatment.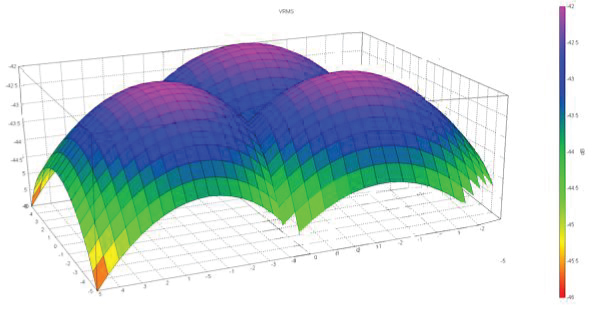 Tri Micro Focal Ultrasound is a Circular Flux Ultrasound Technology providing 3 sound waves with a frequency of 3MHz. Each ultrasonic wave has different depth levels which are 1, 1.5, and 2 mm. This technology is used for lifting and reducing wrinkles around eyes, forehead, and mouth, stretching existed collagen fibers, promoting the exfoliation of the old cells, and stimulating collagen fiber rearrangement to enhance skin flexibility without losing its strength. Heat from wave energy increases blood circulation, increases enzyme activity, and stimulates fibroblasts to produce collagen and elastin fibers revitalizing your skin in wrinkle areas and strengthening skin structures.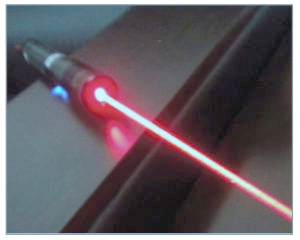 Cold Laser emits LLLT (Low Level Laser Therapy) with a wavelength of 635 nm which can stimulate healing process and promote collagen production causing skin rejuvenation. Moreover, light can enhance oxygen exchange in cell level, accelerate collagen fiber formation, and speed up the turnover rate of the cells as well.

Treatment duration: approximately 40-60 minutes
During operation
Patients rarely feel hot or pain during treatment. When applying Tri Micro Focal Ultrasound, you may feel little warm. Some patient might see bright light during laser treatment.
Time to result
Treatment causes flatter nasolabial folds, tighter skin, and reduced fine line. The result will be apparently seen after 2 weeks and can be lasted at least 6 months to 1 year (depending on individual skin quality and problems). However, touch-up can be done every 6 weeks, and patient can undergo the treatment 3 times per year.
Post-operation
Patients may feel tight on the treatment area, and swelling can be occurred for 2-3 days. Patients can do their normal life. If your skin becomes dryer, you can apply a moisturizer and sunscreen with at least SPF30.
Suitable for:
1. Chin fat problems (not more than 5 mm)
2. Flabby cheeks
3. Wrinkles around eyes
4. Wrinkles around mouth
5. Wrinkles around neck
6. Unattractive-shaped face
7. Patients above18
8. Depend on physician's recommendations
Contraindications
1. Open wound on treatment area
2. Severe or cystic acnes around face or neck
3. Pacemaker, defribillator, or metallic implantations
4. Pregnancy
Precautions and warning
1. Should not perform on dermal filler or mechanical implantation areas.
2. Should not directly perform on keloid areas.
3. Should not perform in patients taking anticoagulants.
4. The areas should be avoided this treatment are thyroid gland (thyroid gland, thyroid cartilage, and trachea) and major vessels.
5. History taking should be done before undergoing treatment. Treatment should not perform in these patients:
a. A hemorrhagic disorder or haemostatic dysfunction – An active or local skin disease that may alter wound healing
b. Herpes Simplex
c. Autoimmune Disease
d. Diabetes
e. Epilepsy
f. Bell's palsy
6. Depend on physician's recommendations
Additional recommendations: SygmaLift should be done at least 6 months after Botox injection, 2-3 months after filler injection, or depending on physician's recommendations.