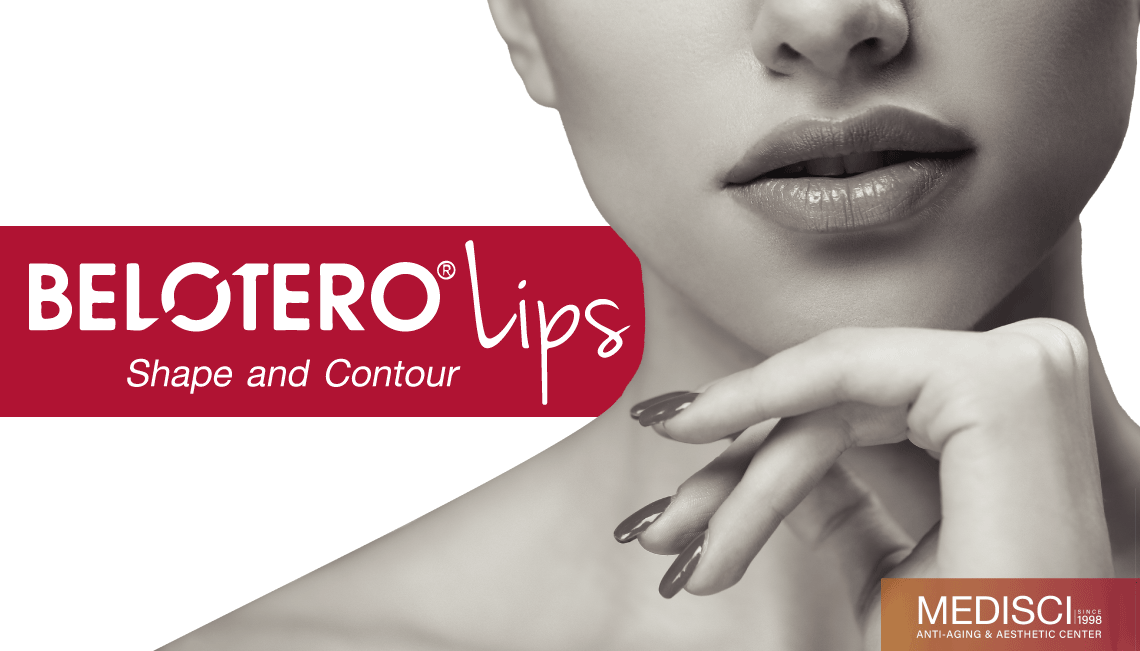 Although MERZ Aesthetic recently launched a range of Colorful Fillers with Belotero Revive, which provides up to 9 months of hydration, none of them specifically focus on lip augmentation, Belotero Lips. The latest Shape & Contour set helps restore the lips to be full and beautiful. flaunt with face Ready to spell every view and walk confidently
What is Belotero Lips?
---
Belotero Lips Shape and Contour is a Lips Dermal Filler from MERZ AESTHETICS developed through CRM (Cohesive Polydensified Matrix) technology, which focuses on increasing the volume of the lips to be full and firm. The edge of the mouth is beautiful and sharp. Both shape and dimension with 3 properties derived from HA: Hyaluronic Acid and Glycerol in DUO ACTION style, with more pronounced results from the 2nd week until the most obvious results after 4 months onwards. Both still maintain the results for about 1 year.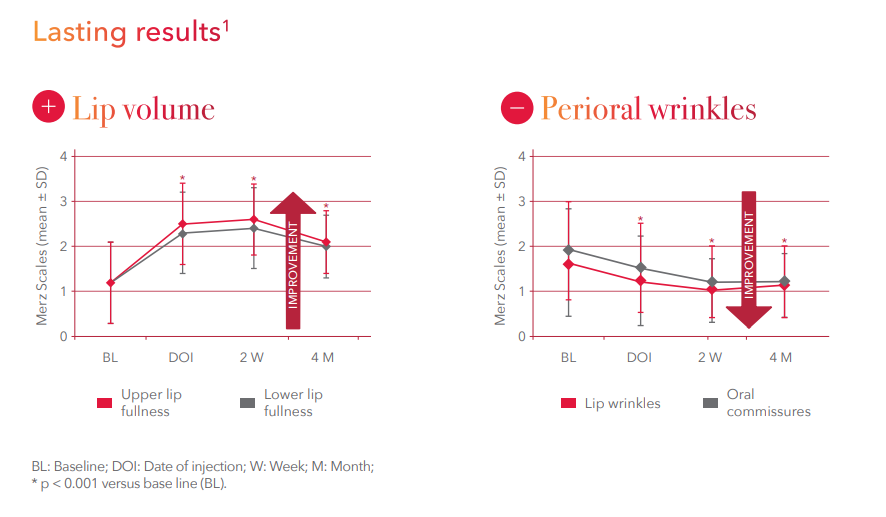 The Highlight of Belotero Lips
---
As MERS is inspired by the concept of beauty with Lipstick & Lips liner, Belotero Lips is special in giving the lips a natural beauty of color and shade. In clinical research on Lip Enhancement, 93% of patients were satisfied with the good-looking results. Convenience throughout the treatment and can be maintained for a long time Which has 3 outstanding features:
Elasticity: Helps the skin to be elastic and firm, restoring its smooth shape.
Plasticity: helps shape the mouth more stable
Cohesivity: outstanding adhesion, does not flow Facial skin always swallows, does not clump.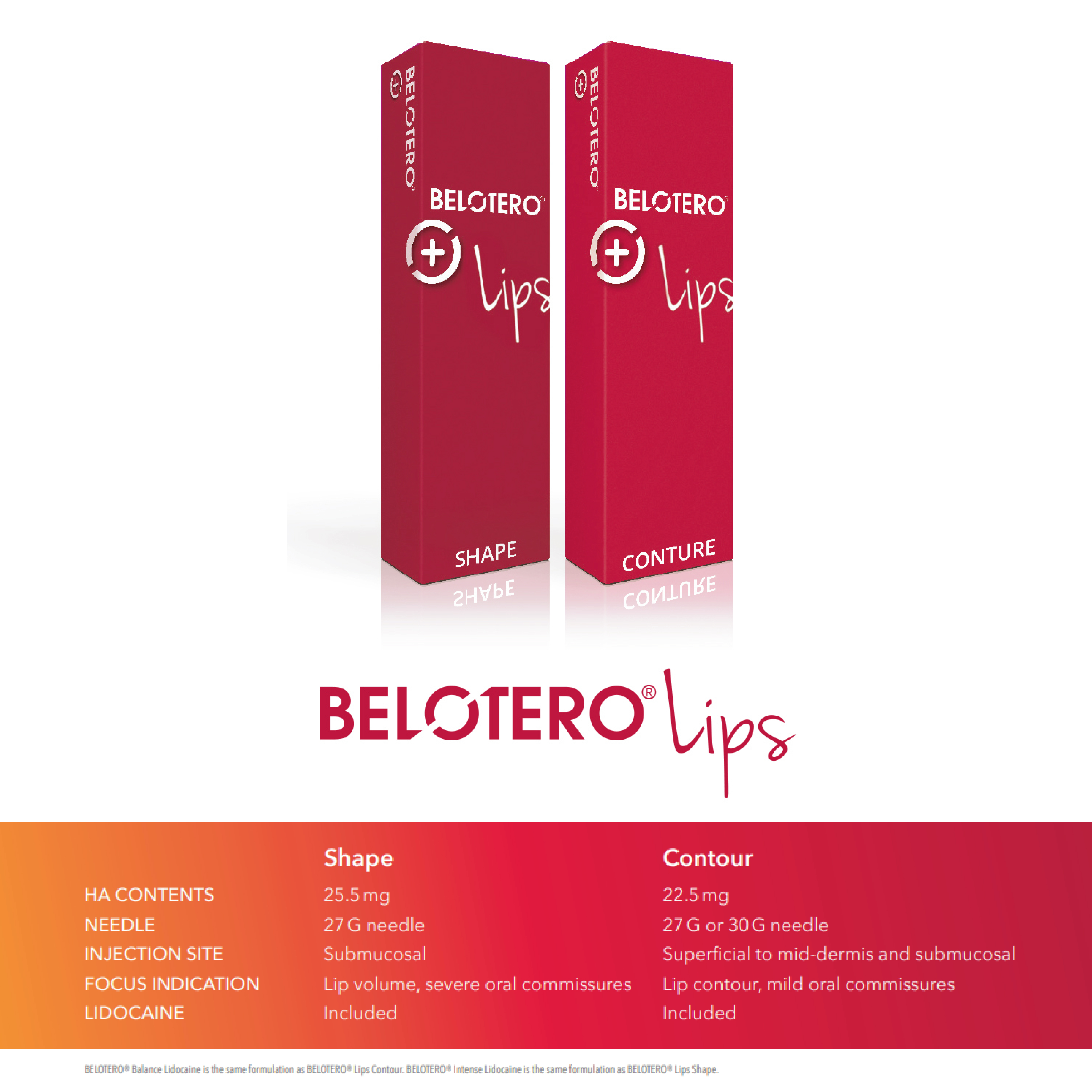 Belotero Lips Shape & Contour DUO ACTION For Fulfilling Lips
---
Belotero Lips is a set of 2 soft and dark red boxes that give the lips a distinctive feature, giving them both shape and depth as a living work of art.
Belotero Lips Shape
Dark red box, Shape model, dosage of 25.5 milligrams (mg.), smooth, viscous texture, does not clump, does not flow, and highly flexible (High-Elasticity) adjusts the shape of the lips into a shape and volume. Lips are full and beautiful.

Belotero Lips Contour
The bright red box, Contour formula, size 22.5 milligrams (mg.), focuses on keeping the lip contour to have a deep, sharp dimension, along with decorating the corners of the lips to make them look soft and natural.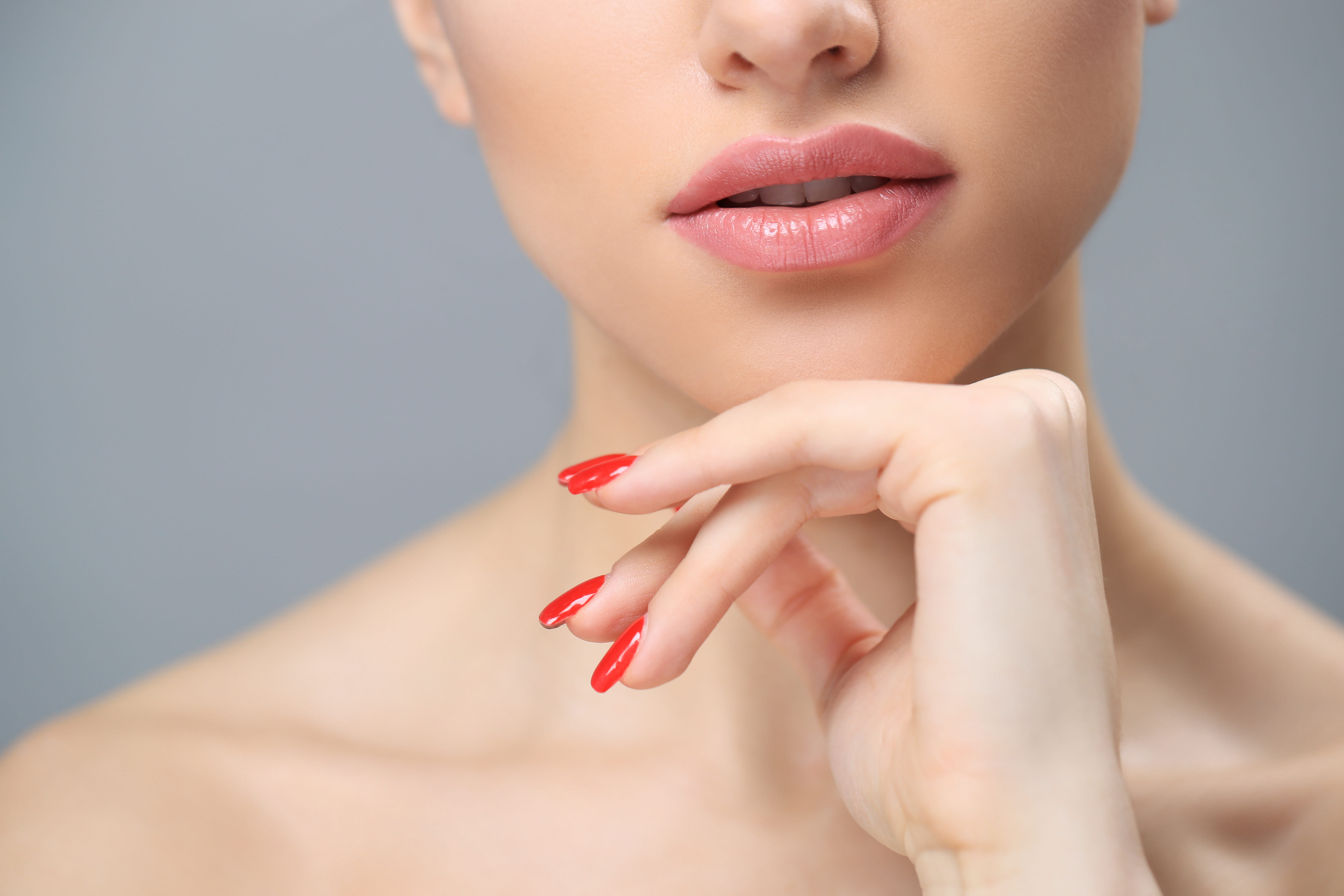 What Problems Are Suitable For Belotero Lips?
---
Belotero Lips Shape & Contour can answer a variety of lip problems. whether it is a problem

The corners of the mouth droop, not firm due to pollution and aging.
Asymmetrical small mouth
The contour of the mouth is not pronounced.
Flat mouth with wrinkles at the corners of the mouth
The Preparation For Treatment
---
Get a consultation from a professional dermatologist to assess your symptoms.
If the patient has a congenital disease such as autoimmune disease, diabetes, or rheumatoid arthritis
Endocardial infectious disease (Endocarditis) or used to be herpes on the lips, should inform the doctor in order to develop appropriate treatment plans for the individual.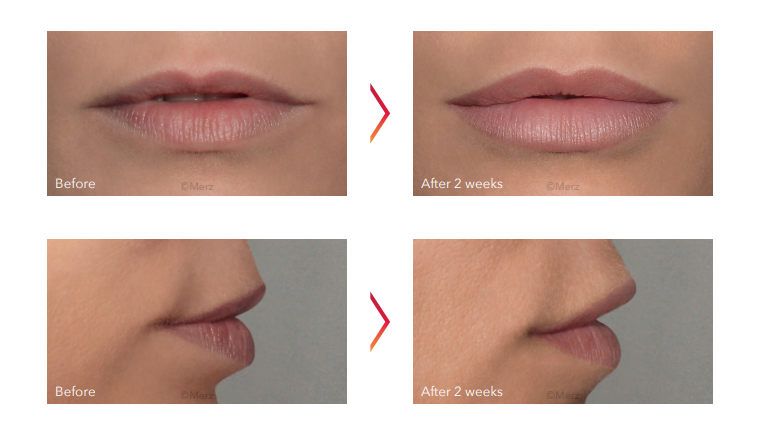 The Side Effects
---
After Belotero Lips injections, pain, and slight redness may occur in the treated area. However, the side effects are very rare, because the product has undergone numerous clinical trials to demonstrate its efficacy. Thus, the patient feels safe throughout the period of treatment from a skilled doctor.
The Caution
---
Try not to touch, massage, scrub, and apply cosmetics on the lips 12 hours after treatment
Should choose to eat foods that are not strong or salty. along with drinking water and getting enough rest
Abstain from alcoholic beverages for 48 hours.
Avoid being in extremely hot or cold places after injection for 2 weeks, such as sauna, onsen, or skiing.
See a doctor for close follow-up and assessment.
Reference
https://www.merz.com/blog/news/merz-aesthetics-launches-new-belotero-lips-dermal-filler-products/
---