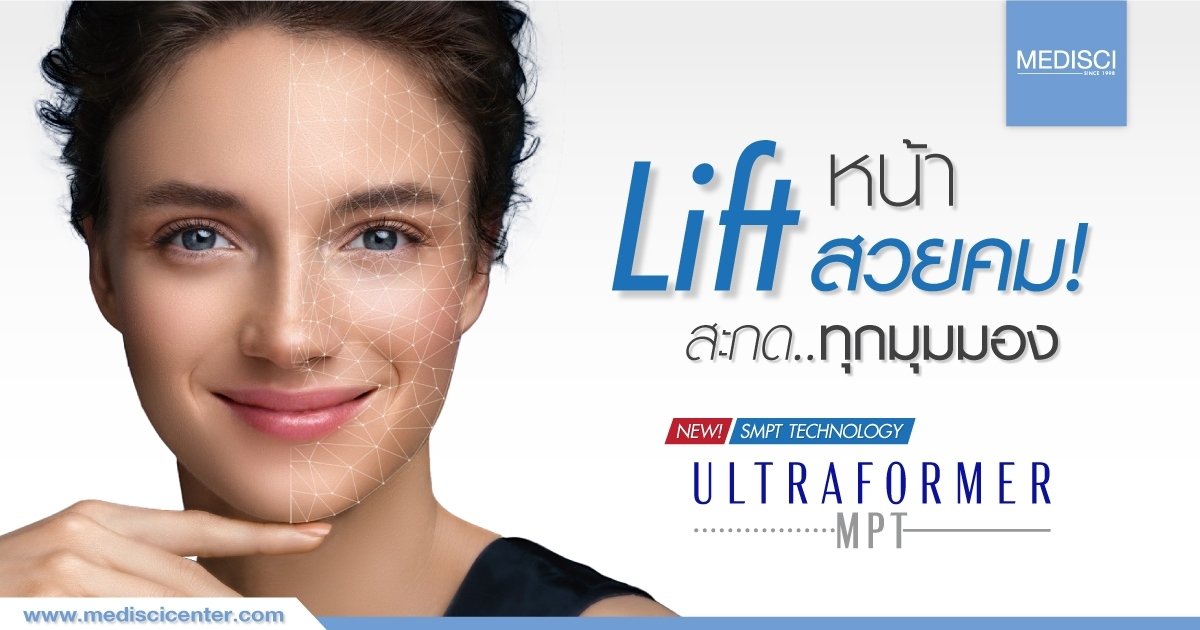 Ultraformer MPT
Although Ultraformer is a technology that is still fresh and ready to use, adjust the face to lift and tighten, beautiful, and mesmerizing from every angle. But the pain was something that was hard to avoid. Along with the side effects that follow, it creates anxiety as well. For anyone who wants to lift their face but does not want to undergo surgery, in addition to using Botulinum toxin to rejuvenate the skin, Ultraformer MPT may be an option that can answer the problem exactly for you.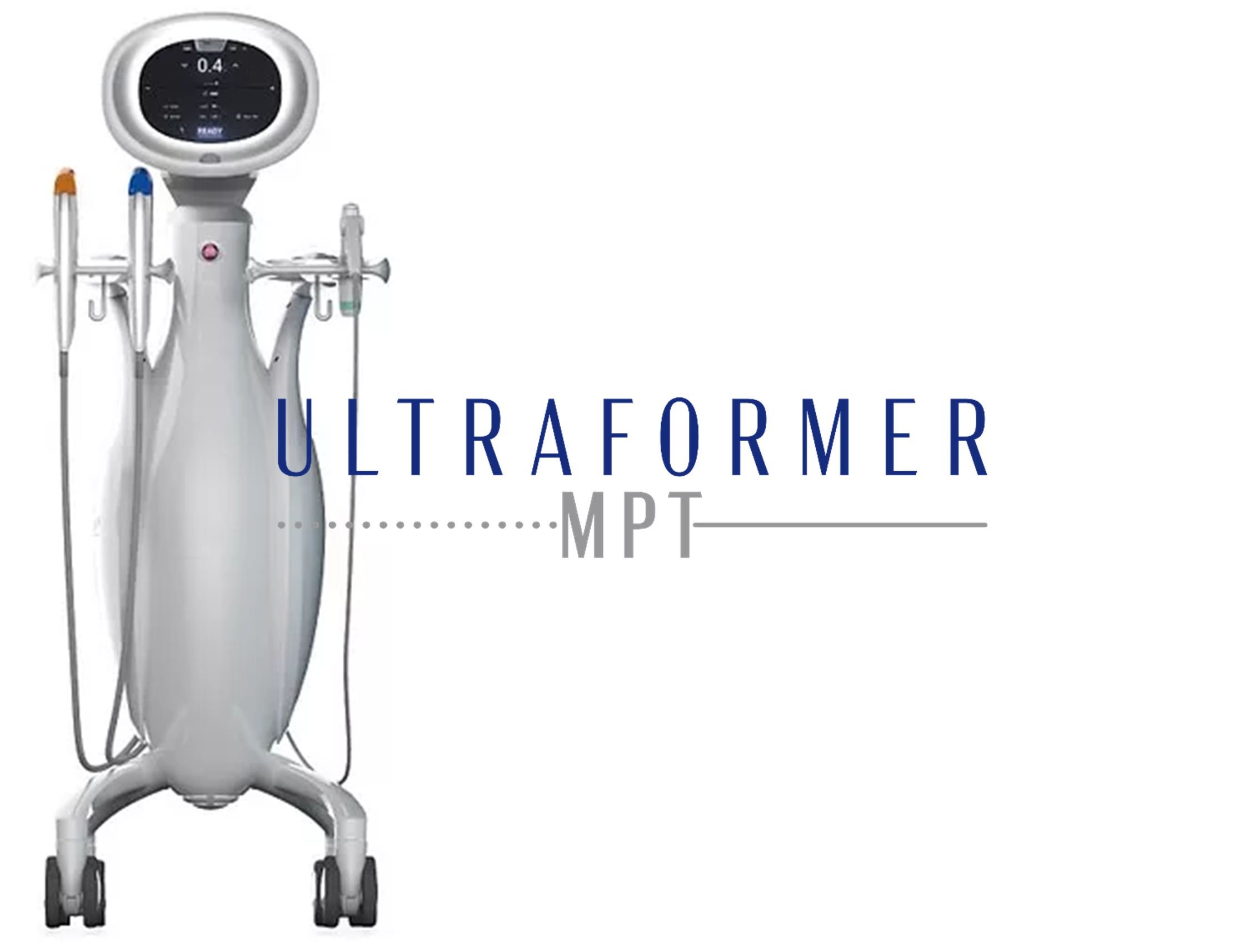 What is Ultraformer MPT
A new ULTRAFORMER series, MPT, is safer and maximizes MMFU(Micro & Macro Focused Ultrasound) efficiency by dividing the TCP(Thermal coagulation point) generating method into micro-unit beyond the technology to create precise TCP quality

Ultraformer MPT treatment fights sagging, wrinkles, and all signs of aging. Considered to be the latest HIFU technology it prolongs beauty and youth.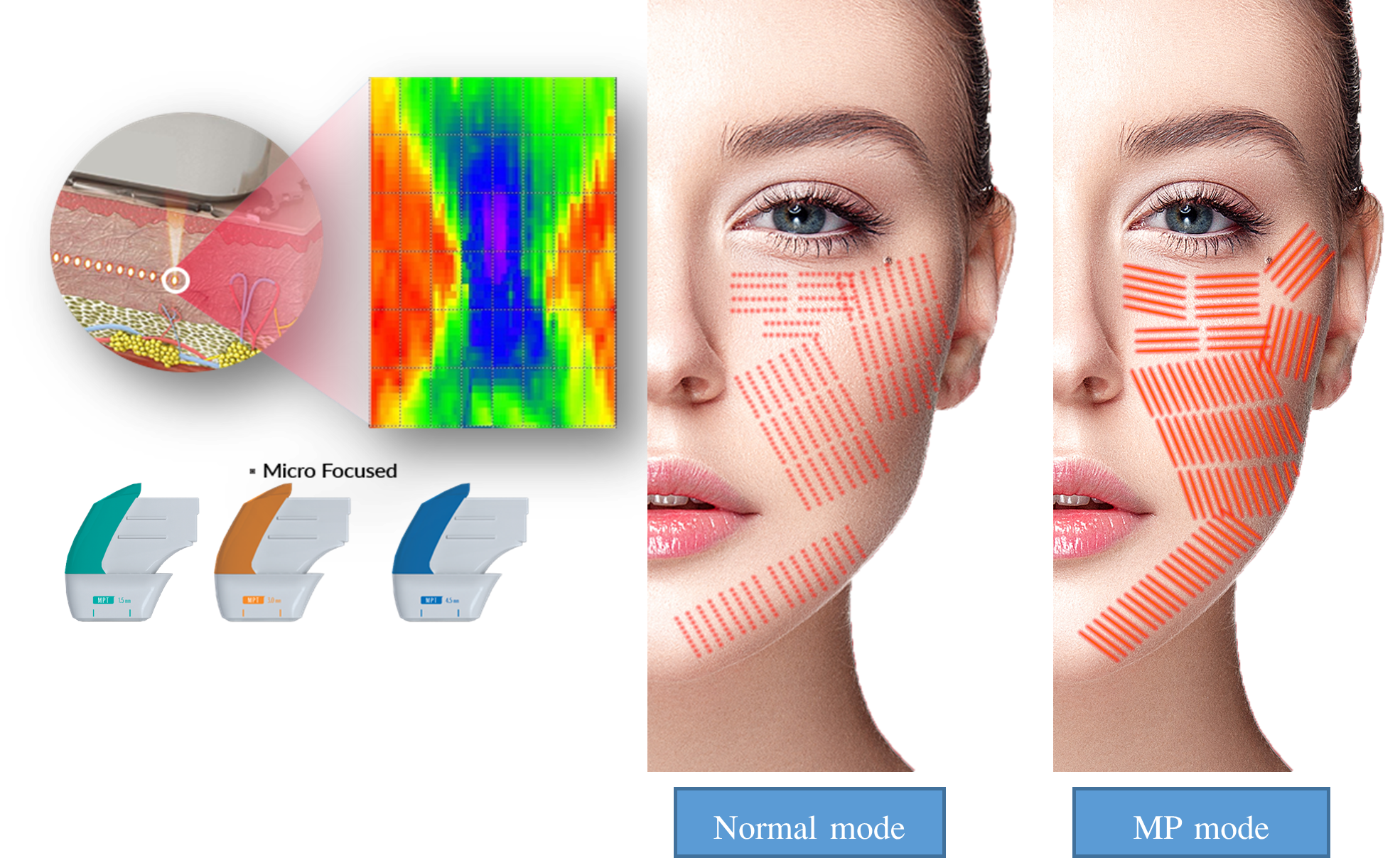 Ultraformer MPT Treatment Effect
Micro-Pulsed Technology
---
It is the conversion of Micro Focused Ultrasound waves into small heat points with a diameter of 0.5 millimeters into the skin at 3 levels of depth, namely 1.5 mm, 3 mm, and 4.5 mm, at a temperature range of 65 – 75 degrees Celsius. SMAS (Superficial Musculo Aponeurotic System) shrinks and tightens the entire face.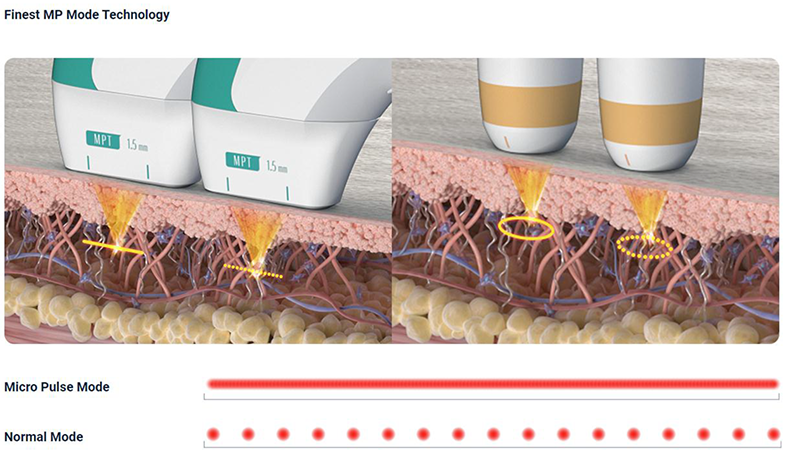 Multi select MMFU X 4
---
In addition, Micro Focused Ultrasound can also choose to release energy in both Normal Mode & MP Mode. If you choose to use MP Mode, it can release energy that accumulates heat continuously. which helps reduce the pain of the patient as well


Circular, Micro circular
Ultra Booster Handpiece
---
Transducer with optimal minimization
Infinite Expendables
Infinite Expendables with 3 handpieces & 10 interchangeable cartridges
Reduced Treatment Time
More than 2.5x faster transducers Eliminating transducer return time. According to reducing treatment time, it is beneficial for both the patients and the physician with better results.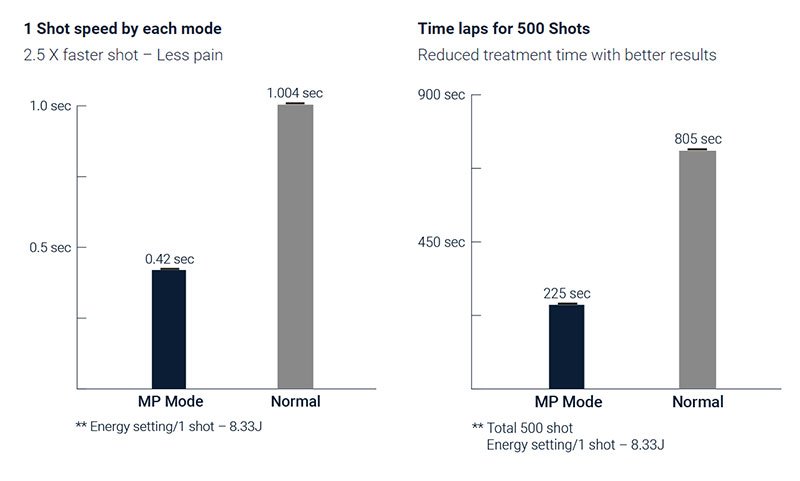 Ultraformer MPT Is Suitable For
---
Anyone who is concerned about
Fine lines and wrinkles
Droopy eyelids
Skin laxity
Sagging skin
Dull and uneven skin tone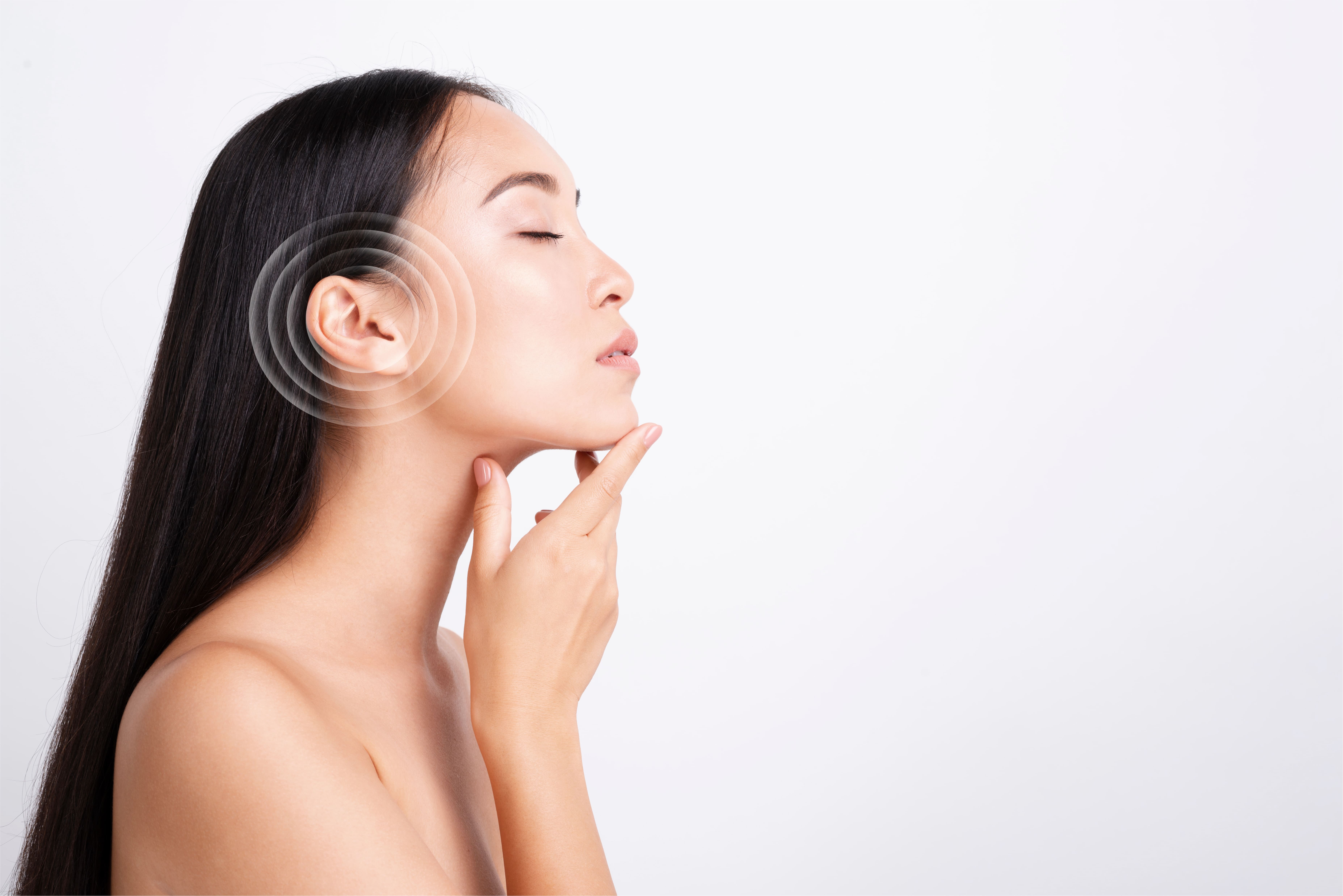 The Benefits & Side Effects
---
See the result immediately right after the treatment.
The collagen regeneration process continues your skin continues to improve for up to 6 months after the treatment. However, some patients may experience slight redness and swelling in the treated areas.
update: 18-3-2023
Reference:
https://ultraformermpt.com/
---
Contact Us For More Details