Biophysical Assessment Test Program
Biophysical Assessment helps to identify the actual age of the body that may be as strong as or younger or older. Help with health care planning Deal with the problem of premature aging It also helps assess how well the health care measures are being implemented and how effective they are.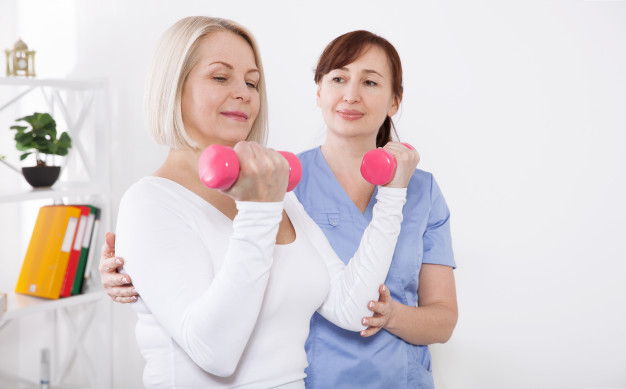 Real age assessment Helps to know whether your body is as strong as people of your age or not. If you find that your body age is equivalent to someone older than you Show that you will need to change behavior, such as eating. Exercise regularly Get enough sleep To increase the performance of the body Or if you find your body is equivalent to someone younger than or equal to you Show that you will be protected. Take care and act correctly and appropriately.

The actual age assessment can be assessed by measuring the amount of subcutaneous fat. Arm strength Leg strength, flexibility, lung capacity and maximum oxygen consumption Which will help assess the strength of the body Helps to effectively organize nutrition and exercise programs according to the individual's problems. And used to monitor the treatment results For continuous aging and suitable for individuals.