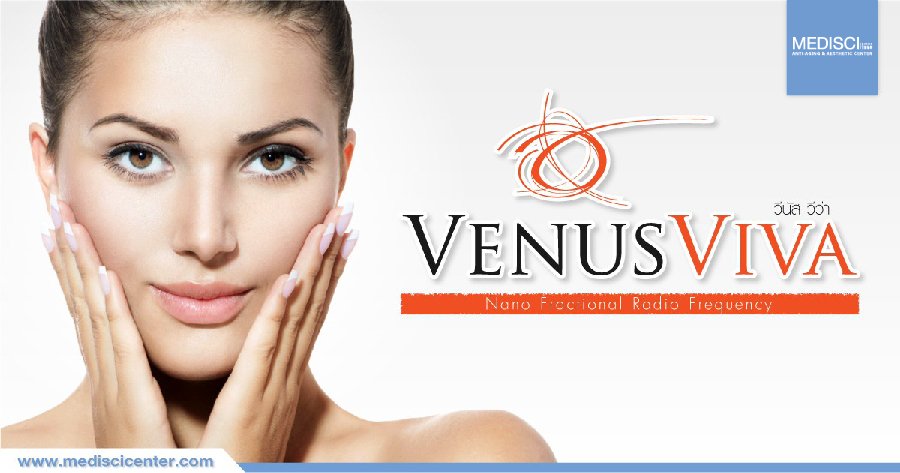 Venus Viva

Venus Viva™ is a medical tool from Venus Concept, Canada. With Nano Fractional Radio Frequency and Smart Scan Technology, Venus Viva™ is potentially used for recover acne scars and atrophic scars, remove large facial pores, reduce wrinkles around face, neck, and hands, lift facial and neck skin, even your skin tone, exfoliate and brighten your skin, and also treat unwanted white stretch marks. It is safe, suitable for all skin types, and operated by a professional physician.
Principle
It is a combination of Nanofractional Radio Frequency (1 MHz and 460 KH) and Smart Scan Technology which not only rhythmically controls Multi-Polar RF releasing but also emits energy wave densely expanding to all areas. With 160 various sharp needles at the tip, each needle precisely releases 62 mJ. Its small footprints (150 x 20 micron) can release energy up to 1000 rhythms and deeply transmit 400 microns.

Venus Viva™ transmits appropriate heat energy to the dermis, causing ablation and coagulation, which will activate collagen and fibroblast production and also rearrange the skin tissue structures. These processes are suitable for treating flabby skin and wrinkles, adjusting skin tone, and tightening the skin. With small treatment areas, the skin can be fully recovered with lowest pain. The energy level and amplitude can be modified depending on patient's skin problems.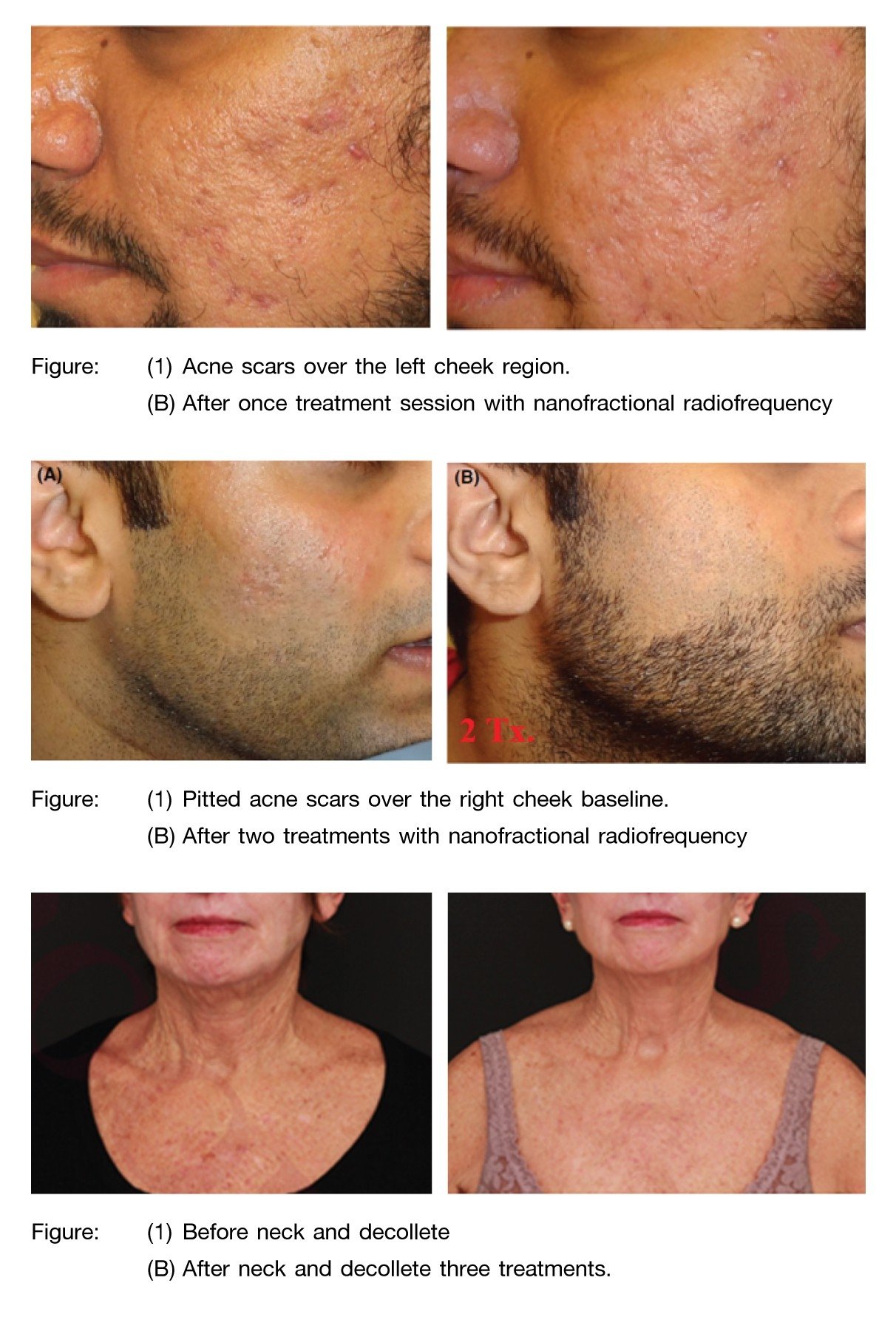 Suitable for:
1. Recover acne scars and atrophic scars (Each treatment improves your skin 20-40%. A distinctive result will be showed after 3-4 follow ups).
2. Remove large facial pores and flabby skin, causing tighter pores and smooth skin.
3. Reduce wrinkles around face, neck, and hands.
4. Lift facial and neck skin.
5. Even the skin tone.
6. Exfoliate and brighten the skin
7. Reduce white stretch marks
***The treatment should be continued and regular retreated every 1-3 month***


Contraindications
The Venus Viva™ is not recommended in patients with:
1. Pacemaker, TMS, PMS, and electronic device implantation
2. Subcutaneous transplantation (e.g. metal sheets and screws) or chemical injection on the treatment areas
3. Cancer history or malignant moles on the treatment areas.
4. Severe medical history e.g. cardiac disease
5. Pregnancy
6. Immunodeficiency due to autoimmune diseases e.g. AIDS or immunosuppressive drugs
7. Heat-related disorders e.g. herpes simplex on the treatment area (Patients might be treated after received preventive therapy)
8. Skin disorders e.g. pain, psoriasis, rash
9. On the area of permanent tattoo
10. Depending on physician's recommendations


The patients with these criteria should consult physician before treatment:
1. Skin disorders, keloid, abnormal wound healing, or very dry and fragile skin
2. Coagulation disorder or using anticoagulants
3. Face lift or eyelid surgery (in case of treatment around eye socket) within 1 year before treatment
4. Skin exfoliating for removing scar, facial skin rejuvenation, or chemical peeling within 3 months before treatment
5. Neurotoxic/ collagen/ fat or other bio-material injection on the treatment area within 6 months before treatment
6. Using isotretinoin (Accutane®) within 6 months before treatment
7. Using NSIADs e.g. ibuprofen-containing agents within 1 week before and after treatment
8. Undergoing surgery on the treatment area with incomplete wound healing within 6 months before treatment
9. Sunburn or tan skin implantation within 2 weeks before treatment


Maintenance and post-operative care
1. Due to heat and subcutaneous vasodilation, the treatment area might be slightly turned red without any harmful after treatment immediately. This symptom will disappear after 1-2 hours. Wound can also be occurred and healed after 2-3 days.
2. Avoid sauna, outdoor activities, or outdoor sports within 24-48 hours after treatment unless it will cause swelling and inflammation on the treatment area.
3. Avoid hot bathing and swimming within 1-2 days after treatment due to bacteria inflammation.
4. Patients can normally do the makeup after 24 hours of treatment.
5. Facial wash with clean water within 1-2 days after treatment.