XEOMIN IncobotulinumtoxinA Botulinum Innovation Highly Purity German Toxin May Help Alleviate Bo Stubborn Problems The side effects are so low that you will feel relieved again. and to delve into XEOMIN issues for readers to understand more clearly So let me clarify what is called 'Botulinum toxin' first.
What is Botulinum toxin?
---
Botulinum toxin is a biological substance extracted from the toxin of the bacterium Clostridium botulinum, which can cause food poisoning in our bodies. This type of toxin was discovered by German physician Justinus Kerner in 1817 and was developed for use in the treatment of muscle spasms. tensed Until passing on such knowledge to use in the anti-aging medical community It has been approved by the US Food and Drug Administration (FDA: Food and Drug Administration) as a pharmaceutical for aesthetic benefits since 2002 until now.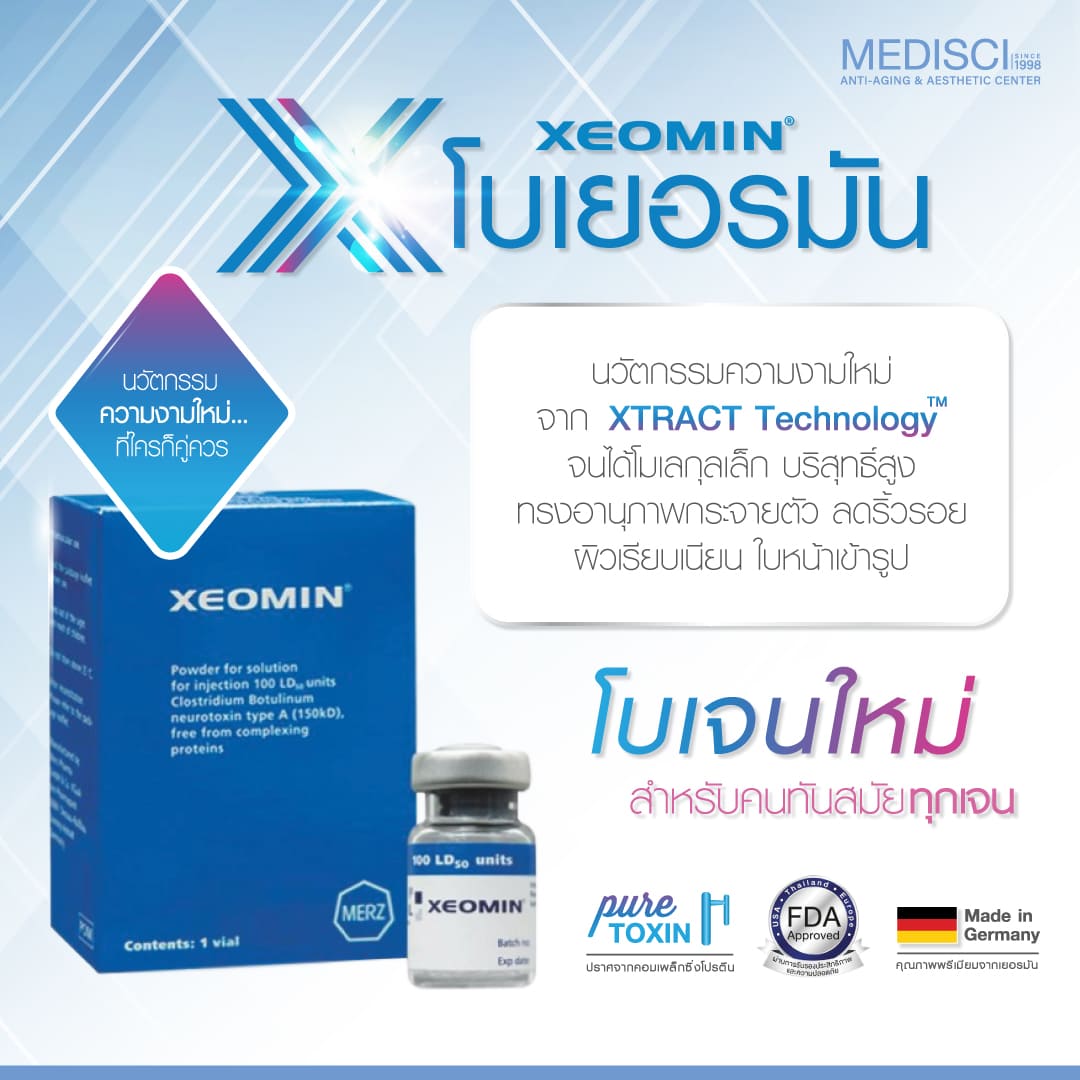 XEOMIN: Meets The Needs of the New Generation
---
XEOMIN® (IncobotulinumtoxinA) is a botulinum toxin from MERZ PHARMA GMBH & CO. KGaA, Germany, developed from XTRACT TechnologyTM to produce a series of highly pure and well-dispersed small molecules. When injected, it can reduce wrinkles. Tighten the skin to be taut and smooth on the entire face. neck and around the eyes ready to lift the face into a prominent figure It has been tested for therapeutic efficacy to help reduce the chance of botulism. XEOMIN has also been approved by the Food and Drug Administration from both Thailand and the United States (US-FDA) as a medical device for aesthetic benefits today.