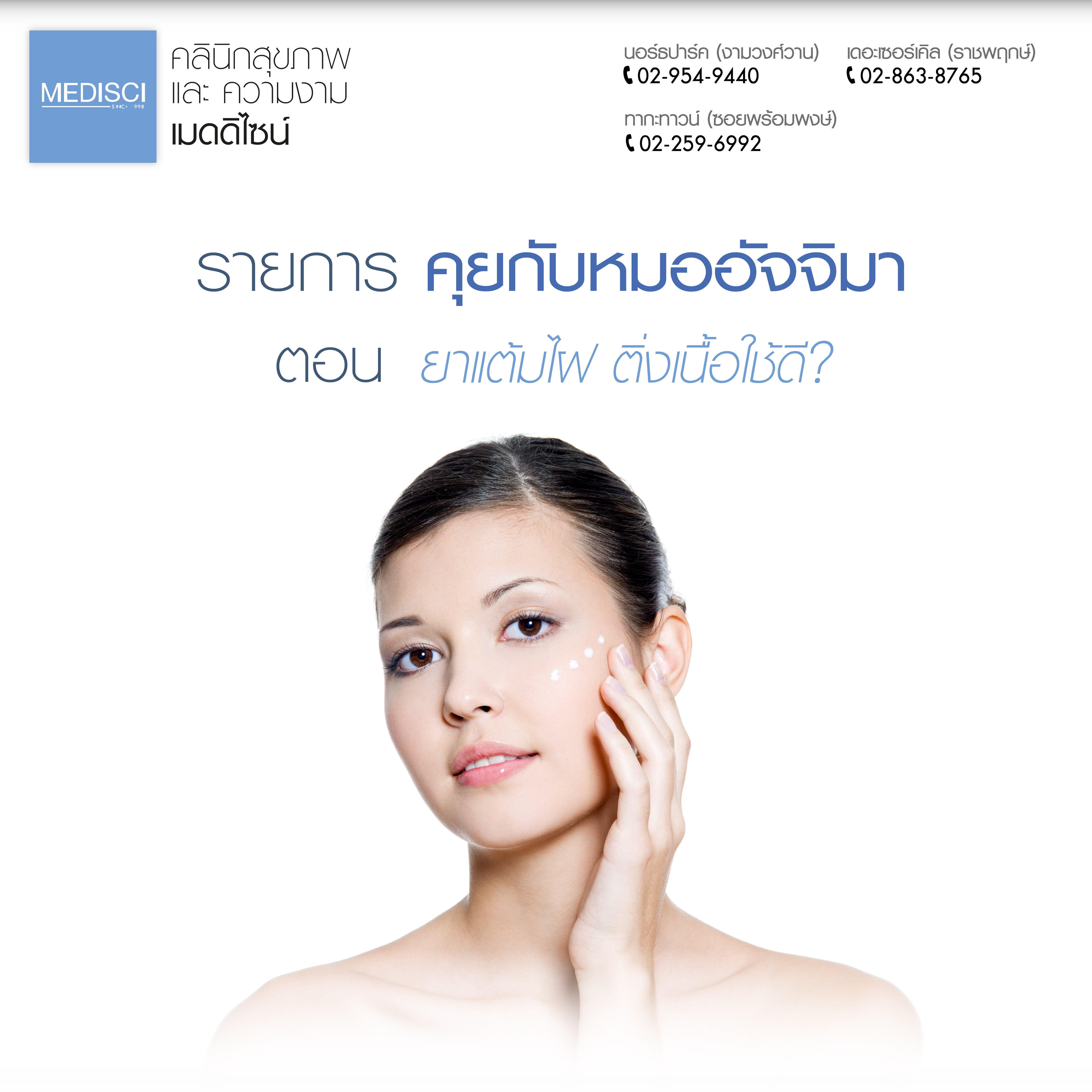 Mole salve and wart removal cream that are sold on the Internet Can it really be used? Is it true that it will fall off immediately when we use? Is it safe or dangerous? Today the doctor has an answer
Does it Work?
---
First of all, we have to see it is actually a wart. and you cannot remove it by yourself, because there will be a wart that occurs from skin cancer. This is because most of the drugs that qualify in the treatment of polyps are acidic. It requires a lot of caution when using it, because if it touches the skin in other areas, it may cause irritation, wounds, and scars.
Due to experiencing many cases of patients who came to treat scars caused by using the drug points purchased for using by yourself, when warts completely fell off, it turned into a keloid scar instead which is more difficult to treat than a wart
Recommendation
---
We suggested that should go see a doctor to check and make sure what the warts are. If there is any suspicion or indication of malignant necrosis, a biopsy will be sent through a lab for analysis. However, if it is a wart that is not dangerous, there will be treatment methods such as cryotherapy, electrocautery, and laser therapy. or drug points according to the doctor's advice.
We will always warn you not to be fooled by information from the internet without studying well first, because instead of disappearing it turns out to be heavier than before. It is best to treat it under the supervision of a doctor in order to get satisfactory results and safe
---