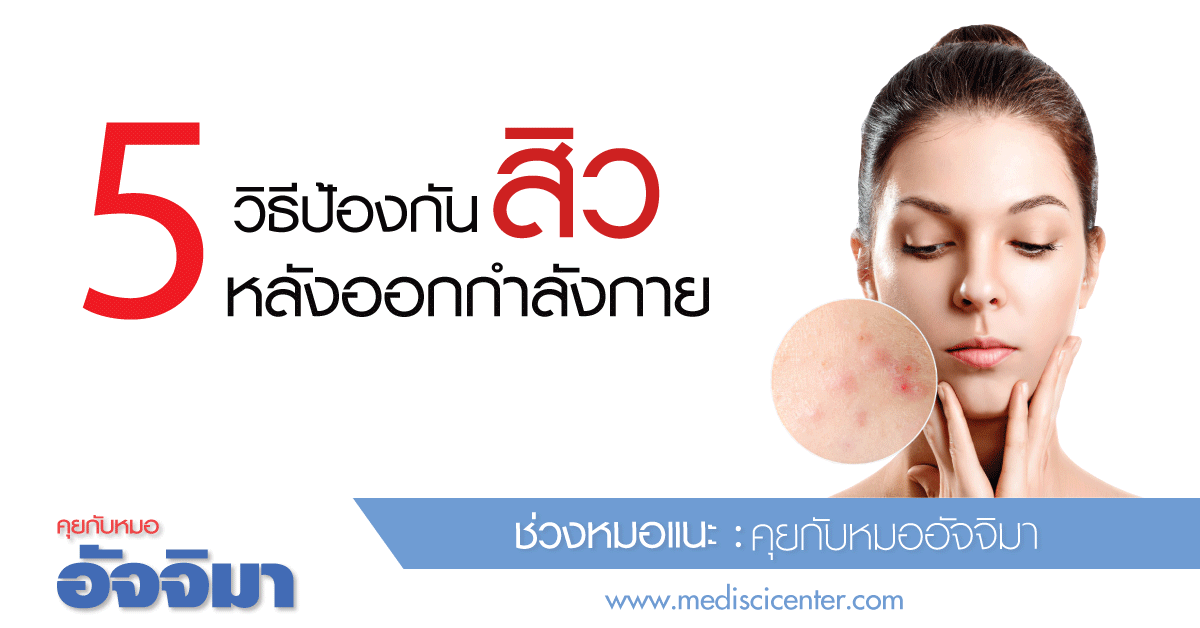 In general, exercise is beneficial for physical and skin health because it will enhance more blood to the skin area causing more oxygen and nutrients to the skin cells, but, at the same time, when more blood nourishes your skin cells, our pores will be opened and temporarily expanded. Therefore, some people have a consequent problem with easy clogging of acne after exercise.
Today, the doctor has some advice for the prevention of acne in people who like to exercise.
Firstly, remove your makeup before exercise because our pores open and expand; therefore, cosmetic oils combined with sweat and bacteria in the pores cause the clogging of acne. But, if you don't really want to remove makeup, doctors recommend you use oil-free cosmetics instead during exercise.
Secondly, in people with long hair, the hair should be pulled back and away from the face during exercise. The reason is similar to the first one in order to prevent the natural oils in the hair or the styling products. It combines with sweat and bacteria in your pores leading to acne.
Thirdly, regularly clean the equipment that may contact to our face during exercise such as yoga mats, boxing hats, and headphones to not cause bacteria accumulation.
Fourthly, avoid touching the face frequently due to the exercise equipment, especially devices sharing with others. These devices are a good reservoir of bacteria.
Lastly, every time after the workout, you should wash your face with a mild cleanser in order to remove the oil residue and sweat stains on the face. People who tend to have acne problems on the chest and back should also take a shower after every exercise to reduce the accumulation of fungi and bacteria.
Information by Dr. Narumol Tongsreeneam
Composed by Medisci Center
---