LDM DFU: Dual-frequency ultrasound technology
---
It is a medical device that has been researched by a team of companies from the German company Nemectron. Helps treat skin problems Helps create new skin cells Restructuring damaged cells from injury, thus helping to heal scars, acne scars, keloid scars, and blisters, as well as inflamed skin from acne or allergic rashes, skin rejuvenation, skin tightening, and help reduce wrinkles. Based on dual frequency ultrasound technology (dual-frequency ultrasound technology) and single frequency causing the condition of the cell coating under the skin layer (Extracellular matrixes) through DFU-Med, controlled by a doctor, safe and painless throughout the treatment.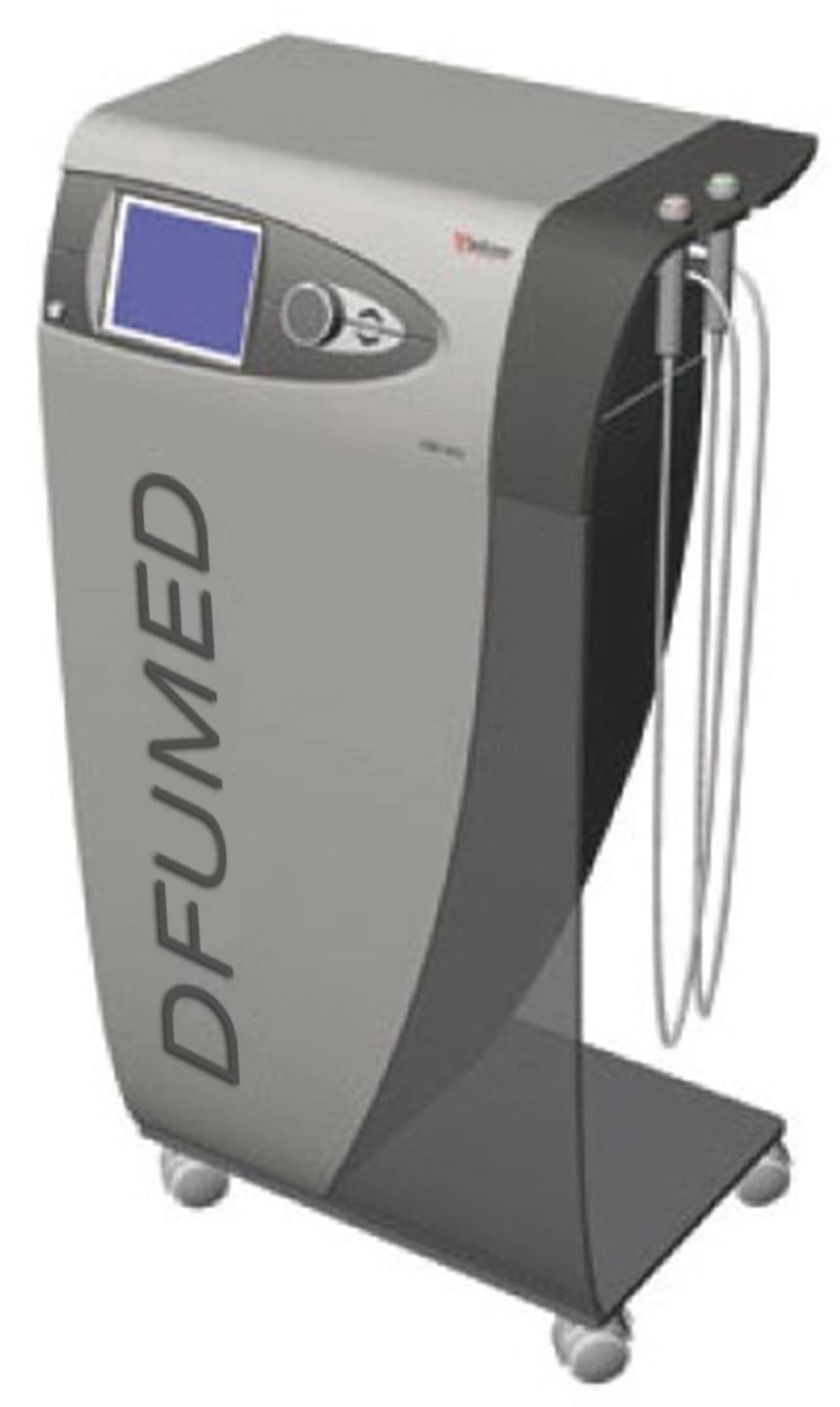 Working principle
---
Innovative skin therapy with LDM DFU Med (DFU: dual-frequency ultrasound technology) uses the energy of medical waves called supersound ultrasound with frequency ranges of 1 MHz, 3 MHz, and 10 MHz, which can penetrate deeply. subsurface are 3 cm, 1 cm, and 0.3 cm, respectively.
The DFU-Made uses dual-frequency ultrasound technology. Dual-frequency ultrasound technology includes DFU 3/10 (powered dual-frequency ultrasound at 3 MHz and 10 MHz) and DFU ⅓ (powered dual-frequency ultrasound at 1 MHz and 3 MHz) with 10th-frequency ultrasound technology. MHz with a frequency-switching system that produces a micro-massage. (Micro-Massage) specific to 500 times per second. resulting in stimulating the creation of fibroblast cells This cell body is the key to the regeneration of collagen in the skin. And there is a biological modification of the skin in the structure of the skin cell coating to balance by adjusting the matrix substance. Metalloproteinases (MMPs: Matrix metalloproteinase)


HSPs: Heat Shock Proteins
---
This substance, when it occurs in the skin's surface coating, causes a decrease in protein in cells to occur. Heat shock proteins (HSPs: heat shock proteins) influence the depletion of the hyaluronic acid moisturizer (HA: Hyaluronan), which is naturally present in the skin this is the cause of various skin problems, causing inflammation by the downward wave that can control the depth and energy of the waves precisely without any side effects. Can be used in various applications to suit individual skin types.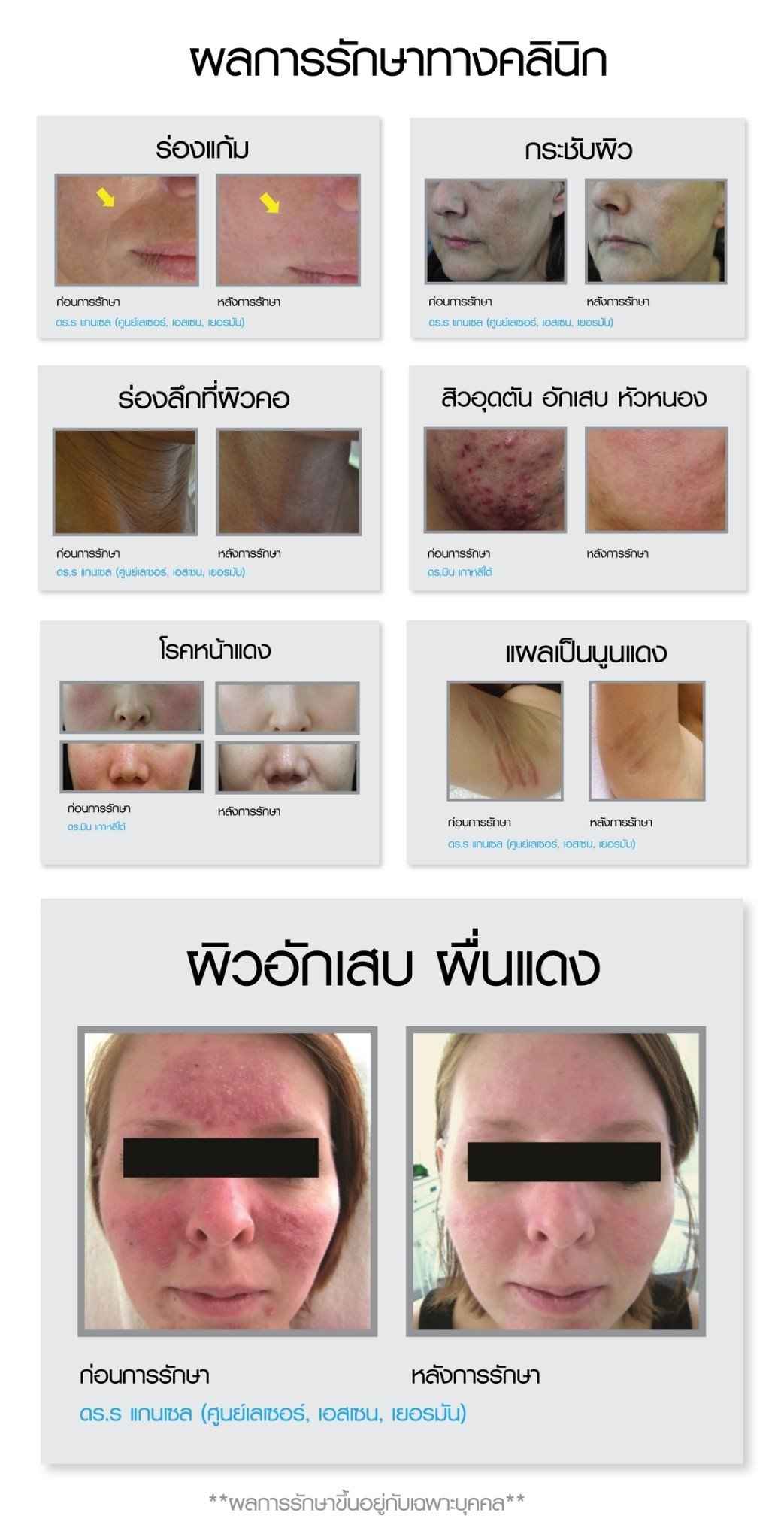 What are the benefits of LDM DFU-MED?
---
DFU-MED treatment thus helps to slow down aging and prevent scarring including scar removal (Based on the physiological problems of the cell coating (Extracellular Matrixes) the same) and diminish the volume of water in fat cells. Help break down collagen and stimulate new collagen production. It can be used in conjunction with other treatments to shorten recovery time.
Moreover, it also helps alleviate the feeling of pain and can reduce the limitations of each treatment as well, such as laser, IPL, and RF, for example In liposuction or fat dissolving injections, it can be lower by another 30-50% from the original that can be reduced the potential side effects including the condition of the skin structure as well.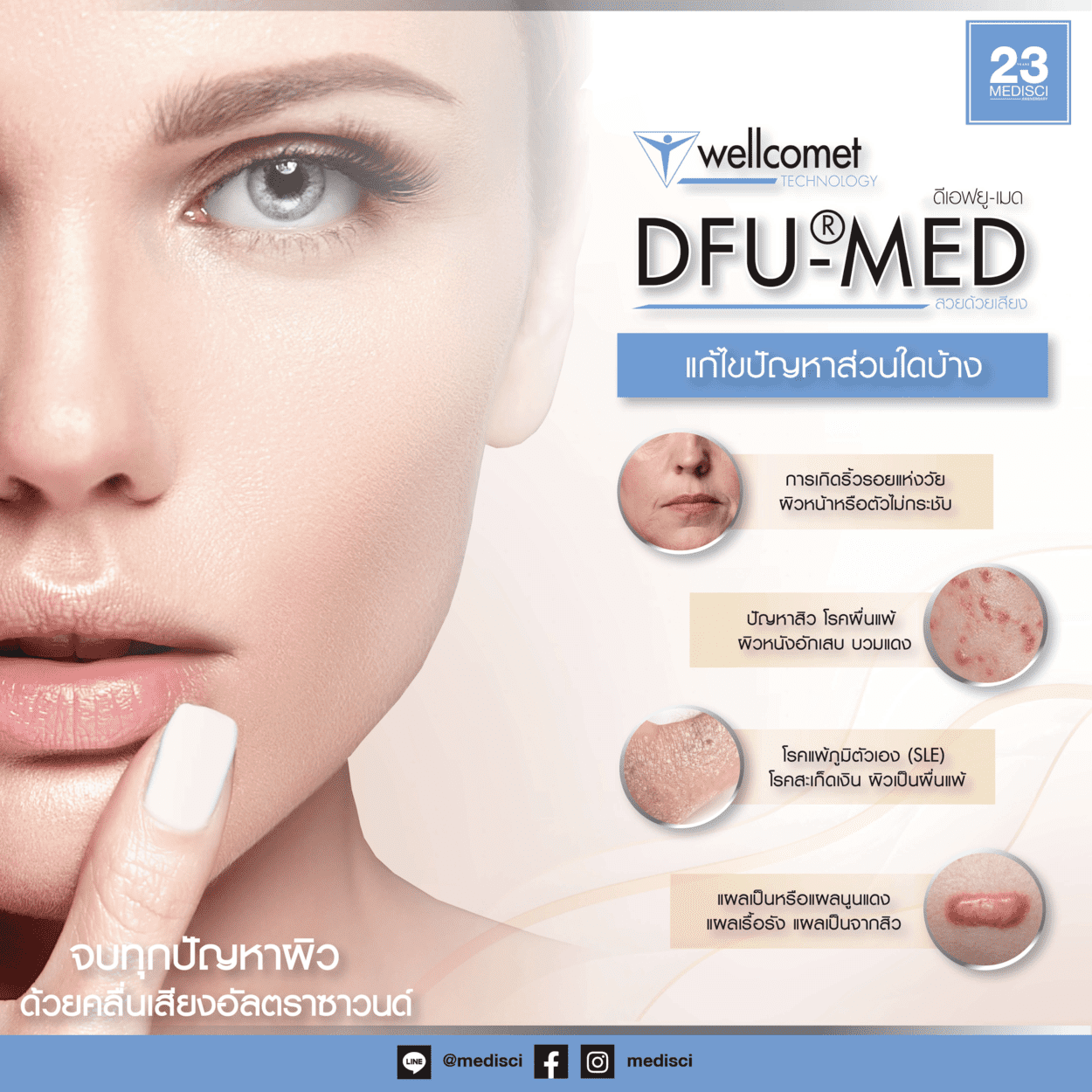 Who is suitable for LDM DFU-MED Treatment?
---
People with aging problems
Face or body is not firm
Prevents the appearance of aging
Reduce cellulite problems
Used in conjunction with before and after liposuction.
Use in conjunction with before and after face lifting treatments.
Stretch marks
Swell
Acne
Allergic rash, dermatitis Inflammation of the skin around the mouth
Chronic wounds due to circulatory disorders
Scars or red bumps
Acne scars
Eczema
psoriasis
Skin Lupus Erythematosus
Skin rash
pushing nutrients into the skin
Used in conjunction with Aesthetes treatments such as RF laser injections, at the discretion of the physician.
at the discretion of the physician
Contraindications and Cautions
---
Do not use metal wearers.
Do not use with a person wearing a pacemaker.
Do not use on areas with broken or broken bones.
Learn more:
http://www.wellcomet.de/html/page.php?page_id=15
---