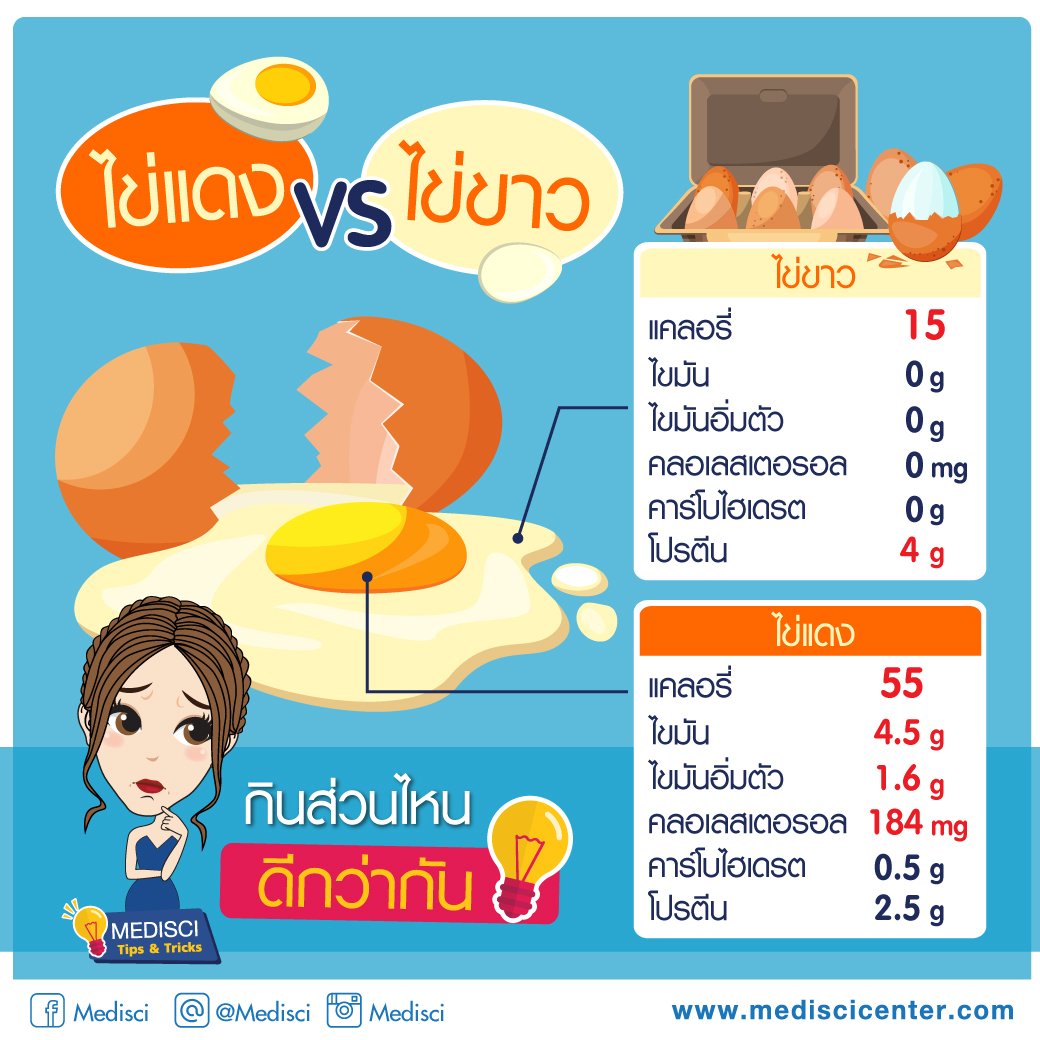 Egg Yolk vs Egg White
---
The egg white is 87% water and 10% protein. In the other hand, the yolk contains about 80% calories, half the protein, and almost all fat in the egg. It contains vitamins A, D, E, B6, B12, and K, minerals such as iron, calcium, and phosphorus, and the acid Panthothenic.
The difference between the yolk and the white is depended on the calorie content and cholesterol. the yolk contains about 55 Kcal calories and the egg white is 15 Kcal, meaning that the yolk contains about 4 times more calories than the new egg
Which is Sutable For You?
---
Egg yolks contain more cholesterol than egg whites, which have almost no cholesterol. So who seriously cares about health? Therefore, I choose to eat only egg whites because egg whites are high in calories. and low cholesterol Get protein to help build a full-bodied, full-body muscle. in other components of egg yolks and egg whites Egg whites are cholesterol-free and contain 4 g protein, while the yolk contains 4.5 g fat, 1.6 g saturated fat, 184 mg cholesterol, 0.5 g carbohydrates, and 2.5 g protein
---