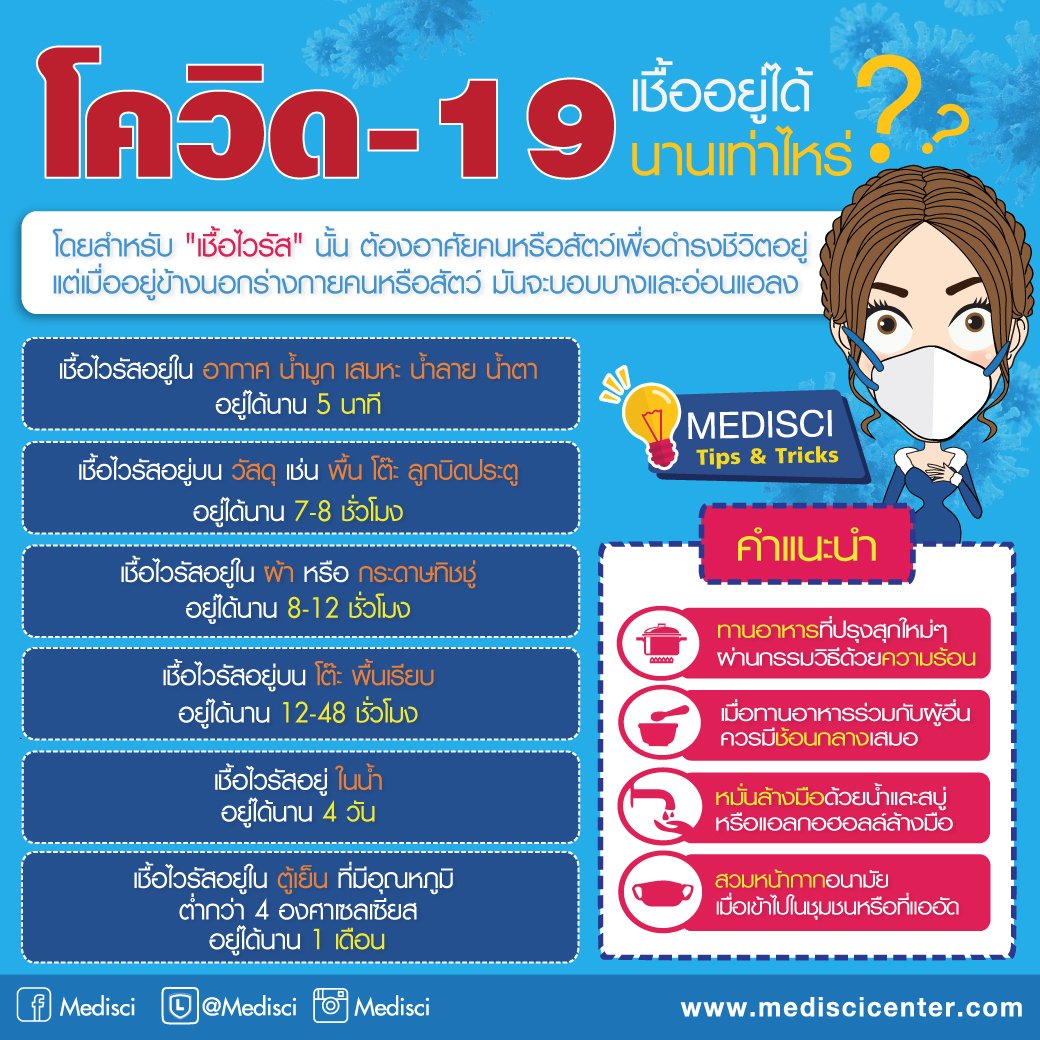 How long does it last?
---
For the virus must rely on people or animals to live when outside the body or animal it will weaken
The virus lives in the air, mucus, sputum, saliva, and tears and lasts for 5 minutes
Viruses live on objects such as floors, tables, doorknobs and last for 7-8 hours
Viruses live in cloth or tissue paper and last for 8-12 hours
The virus lies on a table, flat surface and lasts for 12-48 hours
Viruses live in water for 4 days
The virus stays in a refrigerator below 4 degrees Celsius for up to one month
Recommendation
---
Eat freshly cooked food processed by heat.
When eating with other people There should always be a center spoon.
Wash your hands regularly with soap and water or alcohol-based hand washing.
Wear a hygienic mask when entering a community or crowded place.
---