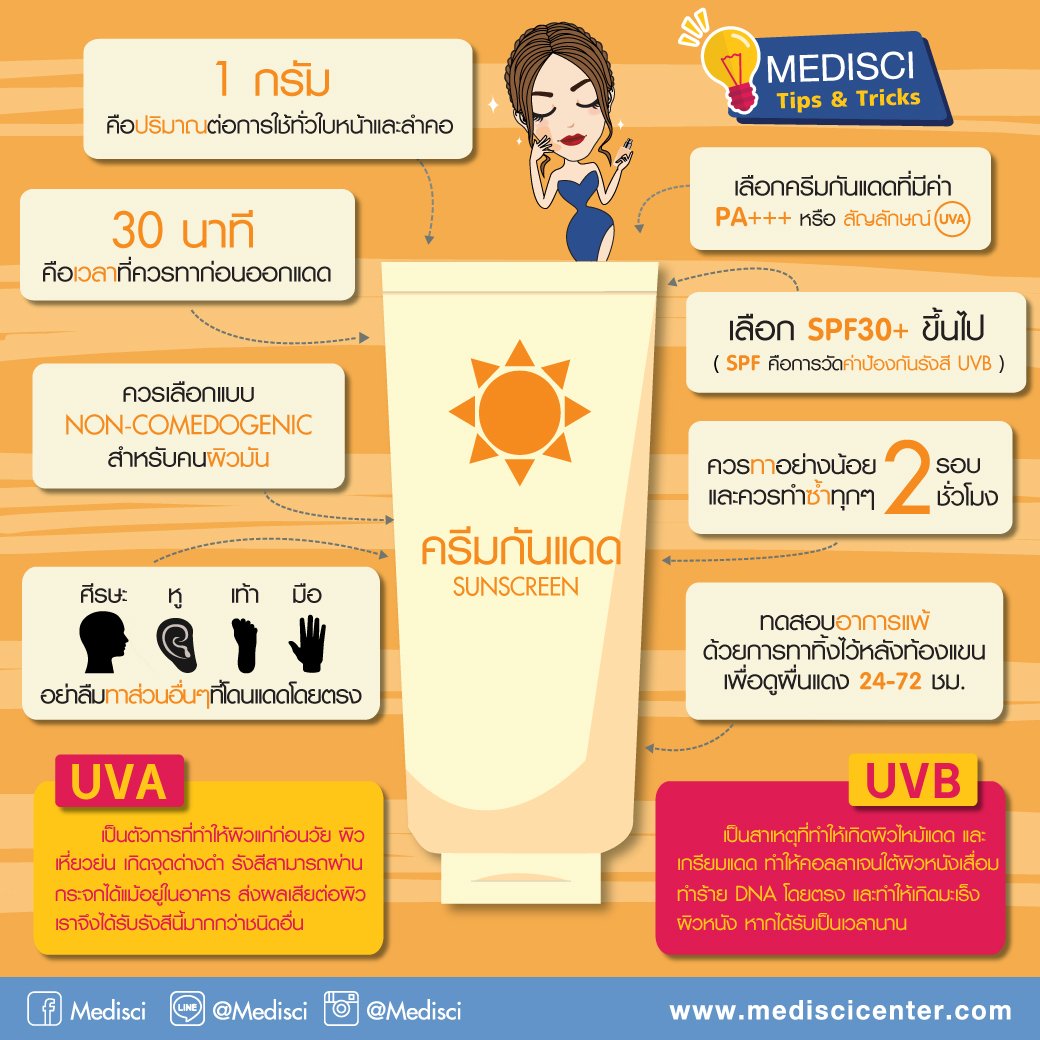 Selection Techniques
---
Choosing a sunscreen to protect your face from the sun. There are many details that must be observed.
Choose a sunscreen with comprehensive skin protection. (Broad-Spectrum) will protect the skin from UVA and UVB rays
Choose a sunscreen with PA+++ (protects against UVA rays that cause premature skin aging).
Choose SPF30+ or higher (SPF is a measure of UVB protection).
Should choose NON-COMEDOGENIC for oily skin.
If anyone goes swimming should be chosen as waterproof sunscreen.
Test for allergic reactions by applying it on the back of your arm. To see a rash in 24-72 hours.
The use of sunscreen to protect the skin perfectly
1 gram is the amount per use over the face and neck
30 minutes is the time to apply before going out in the sun
Make sure to apply other areas that are directly exposed to the sun, such as your head, ears, feet, hands
---