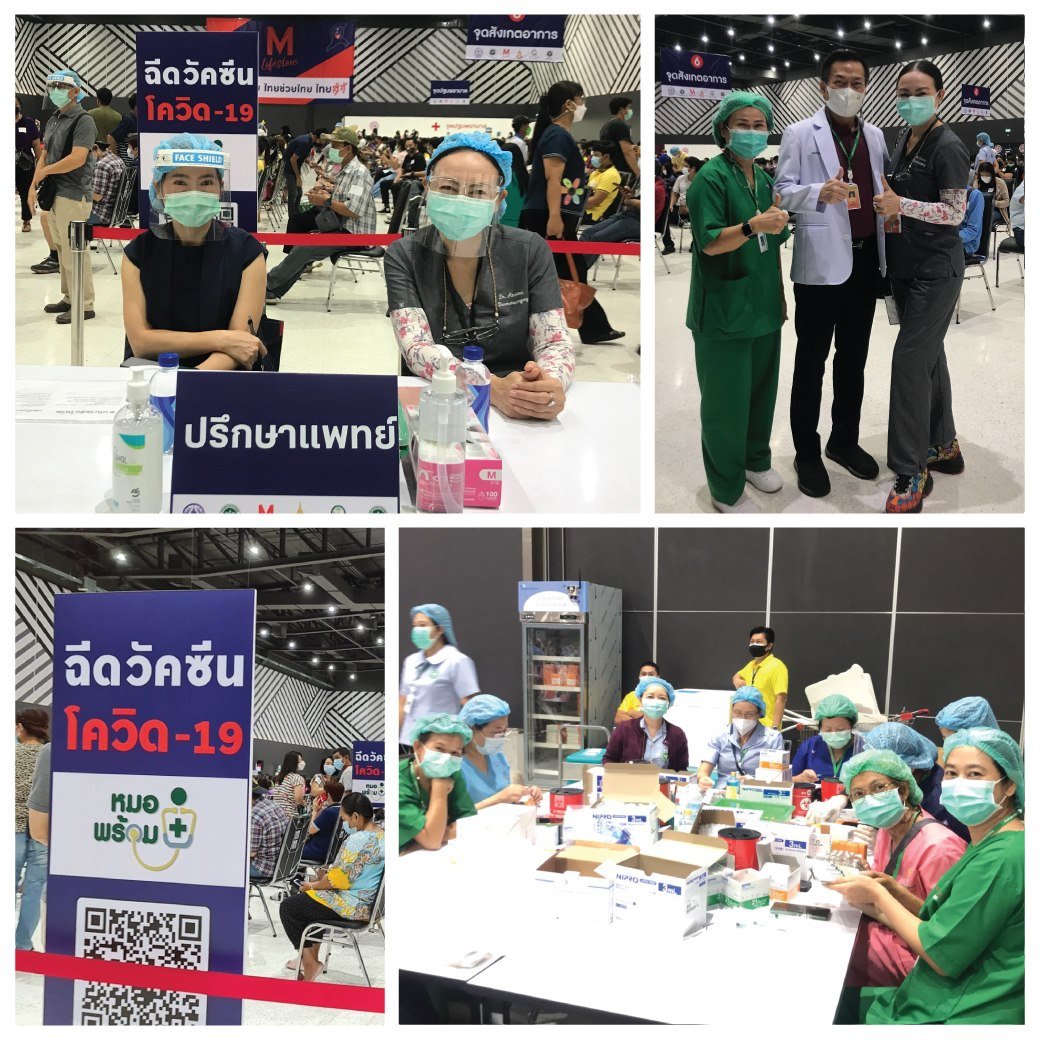 Female Dr. Atjima Suwanchinda -
with Dr. Wichai Rattanapanpanich (Director of Bang Kruai Hospital) joined as a volunteer doctor to give advice. Educate people at risk of COVID-19
at MCC Hall, The Mall Ngamwongwan
On Saturday the 26th of June

Dr. Atjima Suwanchinda, MD.
Hopefully the coronavirus epidemic will come to an end.
So that we can all be vaccinated quickly and safely.

The Medisci Center
Please join us in supporting all people.
Let's help each other through this crisis together.

#หมออัจจิมา #เมดดิไซน์คลินิก
#หมอพร้อม #วัคซีนโควิด19