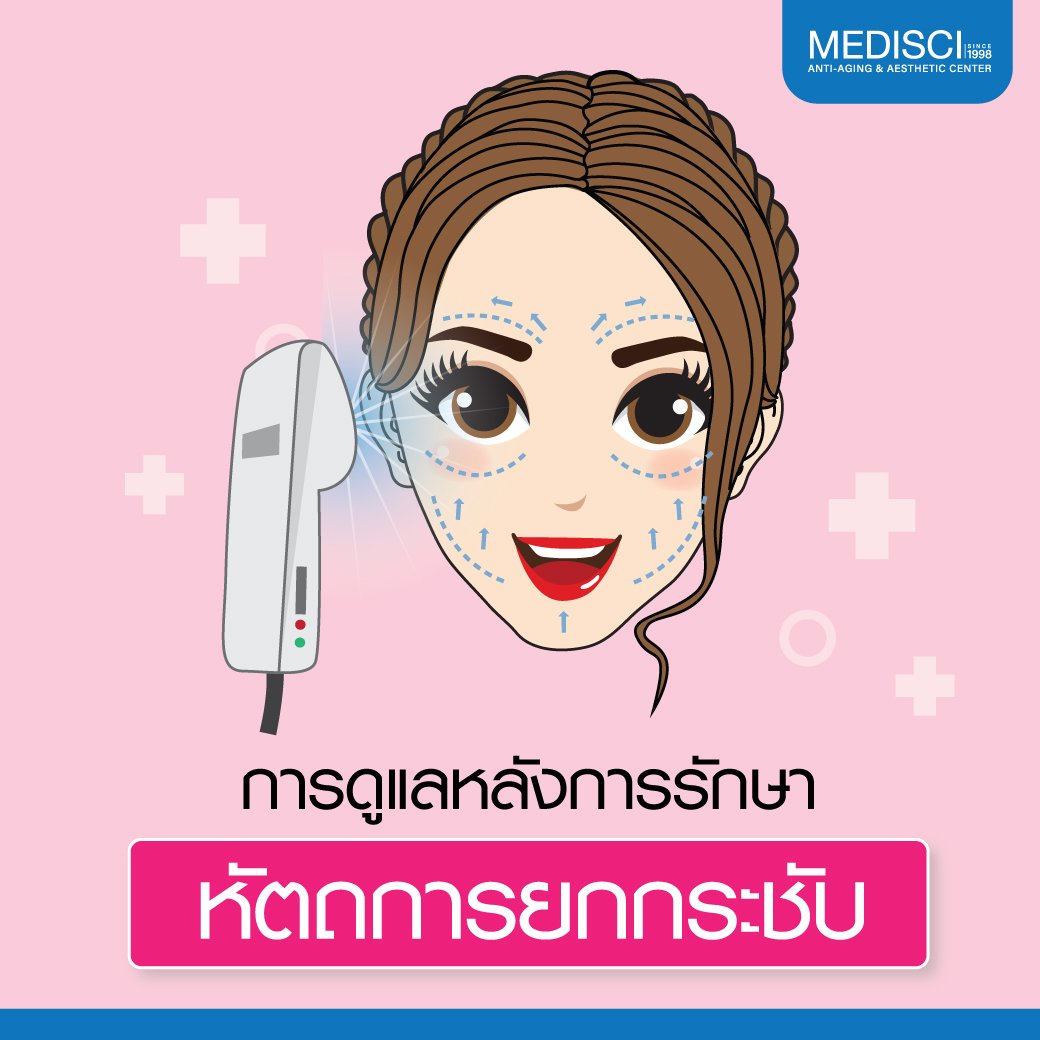 ULTHERA SPT Innovation For Reducing Wrinkles, Acne Scars
---
Ulthera SPT is the latest technology that can lift the skin back, firm and tight, closest to facelift surgery at this time, especially for older women who are impatient but are afraid of the surgeon's knife.
However, when the age increases, a layer of muscle called "SMAS" which lies deep beneath the dermis and serves to support the skin, becoming weak, flabby, and therefore the skin sags. This muscle layer is the layer that surgeons use for facelifts by cutting out flabby muscles. Then sew it back together again, making the skin look tighter
The Special Things of Ulthera
---
Such principles have been applied in technology. Ultherapy which can emit high-frequency sound waves deep into the muscle layers. To sew this new muscle instead of using a knife. Muscles that were flabby and deteriorated returned to being as tight as before.
The special thing is that it can lift and tighten the face, chin, and neck, as well as lift the eyebrows and the corners of the eyes that droop naturally. without wounds No need to recuperate. Able to carry out normal daily activities It remains in good condition for more than 1-2 years. Its results and safety are guaranteed by the FDA in the United States. The Ultherapy treatment technique is also suitable for those who want to make their face slimmer. or people aged 40 years and over
Pre-Post Treatment With Ulthera SPT
---
Before treatment with Ultherapy, the skin should be thoroughly cleaned and dried. and apply anesthetic to the treated area with 10% Lidocaine (X10) in a thick layer for approximately 1-2 hours
While receiving Ultherapy treatment
The patient may feel like there are tiny needles, feeling deep into the skin which takes approximately 40-60 minutes to treat
After Ultherapy treatment
After treatment, you may experience slight redness and swelling in the treated area, it will heal normally within 48-72 hours. In some cases, you may still feel deep pain under the skin. This may take 1-3 weeks
Wash your face gently, and gently blot your face
You can apply skin care cream or makeup as usual
There may be bruising from broken blood vessels in the elderly, those with thin skin, and those taking medications. Supplements that affect blood clotting
Avoid massaging and rolling your face after Ultherapy treatment for about 1 week
In case of redness or bruising after shooting compress with ice or cold pack for about 24-48 hours
Avoid strong sunlight and apply sunscreen regularly every day
See the doctor 1-2 weeks after your Ulthera shot to follow up on your treatment
The results of the treatment will be seen within approximately 3 months. Each treatment will last for approximately 1-2 years. It can be repeated after 3 months if you want to increase the treatment results. (Additional cost)
---