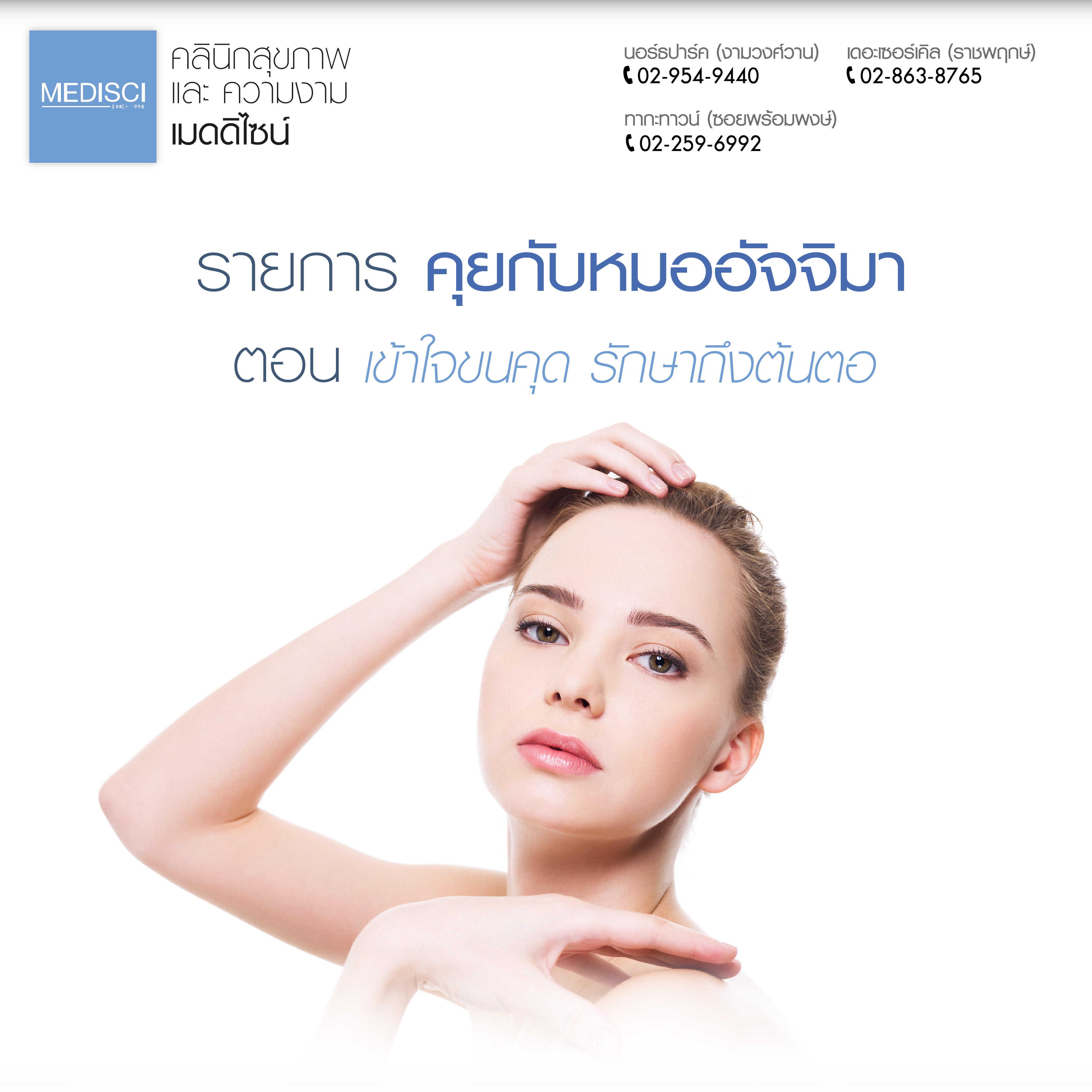 What is Ingrown Hairs?
---
"Ingrown hairs" is a skin condition in which hair follicles become clogged with dry, rough patches and bumps in the hair follicles. When stroking the said area, it gives a rough feeling. It usually occurs on the upper arms, thighs, buttocks, or cheeks. It doesn't usually cause itching or pain. You don't usually need to see a doctor, but if the symptoms make you feel uncomfortable or worry about your appearance, you may need to consult a doctor. Patients can visit a dermatologist for a consultation to find a solution.
The Cause of Ingrown Hair
---
The problem of "ingrown hairs" arises from dry skin problems, which may be caused by frequent bathing, making the skin more dry. In some cases who already have ingrown hair, the problems may cause even more inflamed ingrown hairs. There is also a problem with ingrown hairs.
Moreover, those who have allergy problems may cause problems with ingrown hairs
How to take care
---
You should not shower too often, because it will make your skin dry and easily irritated. In people who already have ingrown hair problems may cause even more inflamed ingrown hairs.
Add moisture to the skin by applying moisturizer. or use skin care products in the group of urea creams because, in addition to adding moisture to the skin, it also helps to shed skin cells as well.
Use gentle bath products, avoid using bar soap
Avoid picking, picking, scratching, or anything that irritates the skin.
---