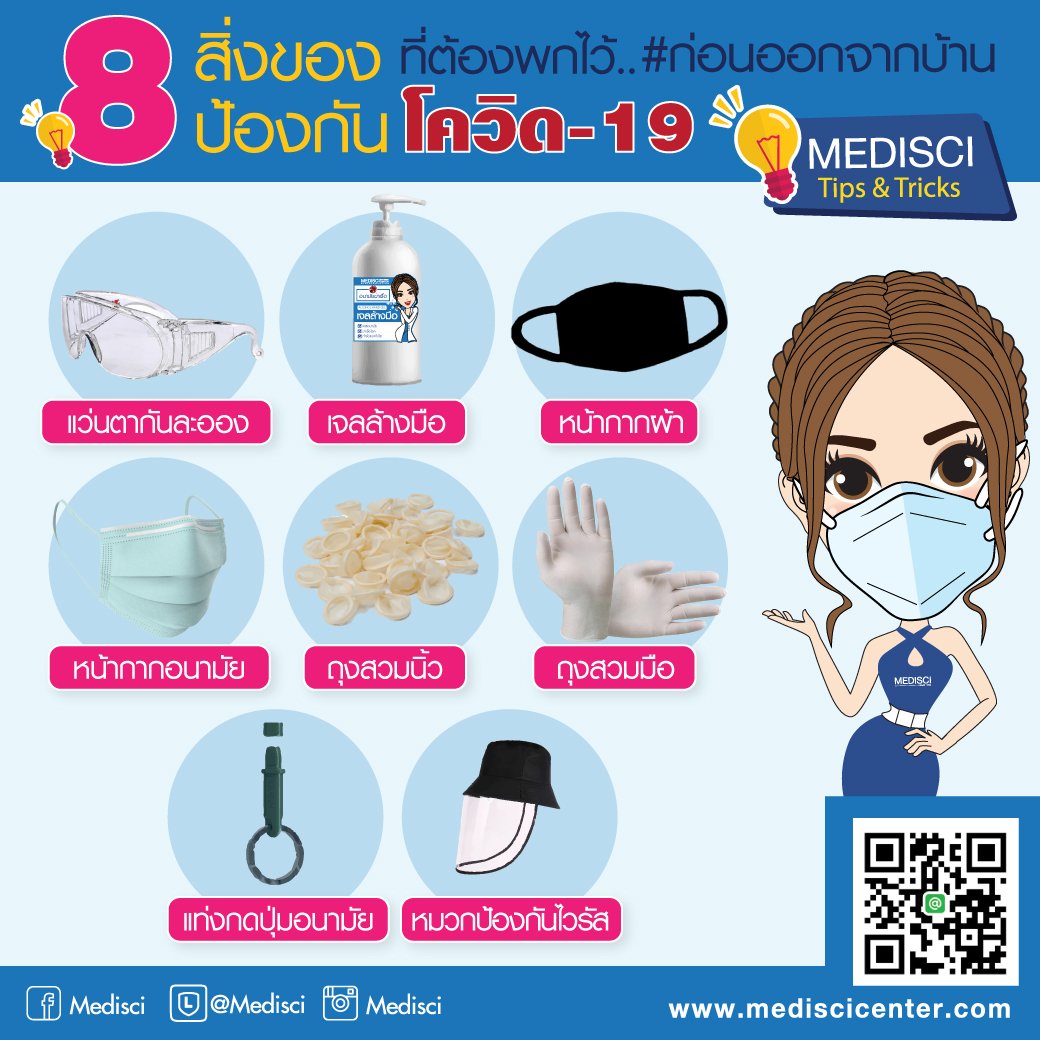 8 Things For Preventing Covid-19 Before Leaving House
---
These things need to be carried. For the safety of yourself and others who may be at risk from the risk area
1. Lab eye protection
It can be dustproof Prevents dirt and prevents chemical splashes.
2. Hand sanitizer
Hand sanitizer should be 70-90% alcohol.
3. Cloth mask
Cloth masks can only protect a portion. Can't compare with hygienic masks
4. Hygienic mask
Hygienic masks can be worn for a long time without any problem and protect better than a cloth mask.
5. Finger bags
It can be worn to prevent dust and dirt and also prevent static electricity
6. Gloves
Gloves or rubber gloves have the same benefits as finger gloves. Different that can hold things that are bigger than the finger bag can handle.
7. Hygiene push button
Prevents the use of hands or fingers touching utilities such as pressing the elevator.
8. Anti-Virus Hat
A hat that is worn to prevent saliva from splashing onto others.
---