Stretch Marks Program

Stretch marks are caused by the continuous stretching of the skin and tissues within a short amount of time. Causing the destruction of the collagen structure Causing a wound around the skin Commonly found in pregnant women, obese people, rapid weight gain or weight loss. Quickly rising teenagers Stretch marks tend to occur on the abdomen, chest, thighs, hips and buttocks. Treatment for stretch marks should be effective early. In the initial stage Which is usually a pale pink stripe If left for a long time, the stretch marks become white and scar-like will be more difficult to treat. Requires more technology to help Like a long scar treatmentStretch marks.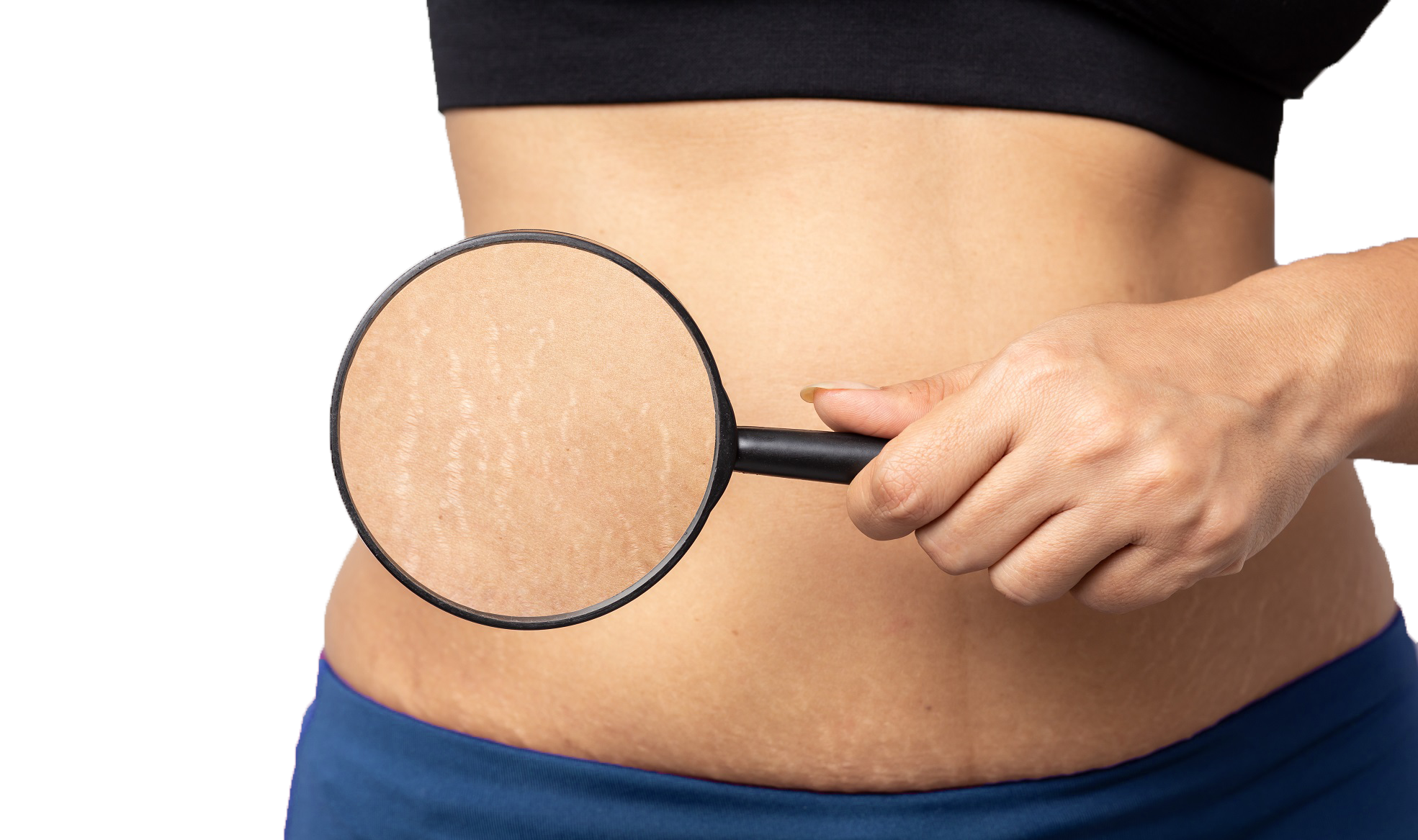 FRAXEL RESTORE : is the use of laser to create new skin Helps stimulate the production of collagen And new healthy skin texture Smoother, more flexible and tighter.
SKIN NEEDLE : Rolling a roller with many small needles (Diameter of only 0.25 mm.) onto the skin with the right depth Will cause many small wounds The aim is to stimulate the creation of new collagen and elastin in the dermis. Can stimulate the skin in the deep layers and help destroy the fascia See limited results in patients with deep cracks.
CARBOXY : is injecting medical carbon dioxide into the area that needs treatment to increase blood flow and oxygen in that area Stimulates the production of collagen under the skin. Before the treatment, there is an application of tea, so does not feel pain.
TRI-ACTIVE : is to gradually heal wounds using cold lasers. Help stimulate the breakdown of fat. To tighten sagging skin While also reducing stretch marks Suitable for newly born cracks.